Merseyside
Onward adds further affordable housing to its North Liverpool portfolio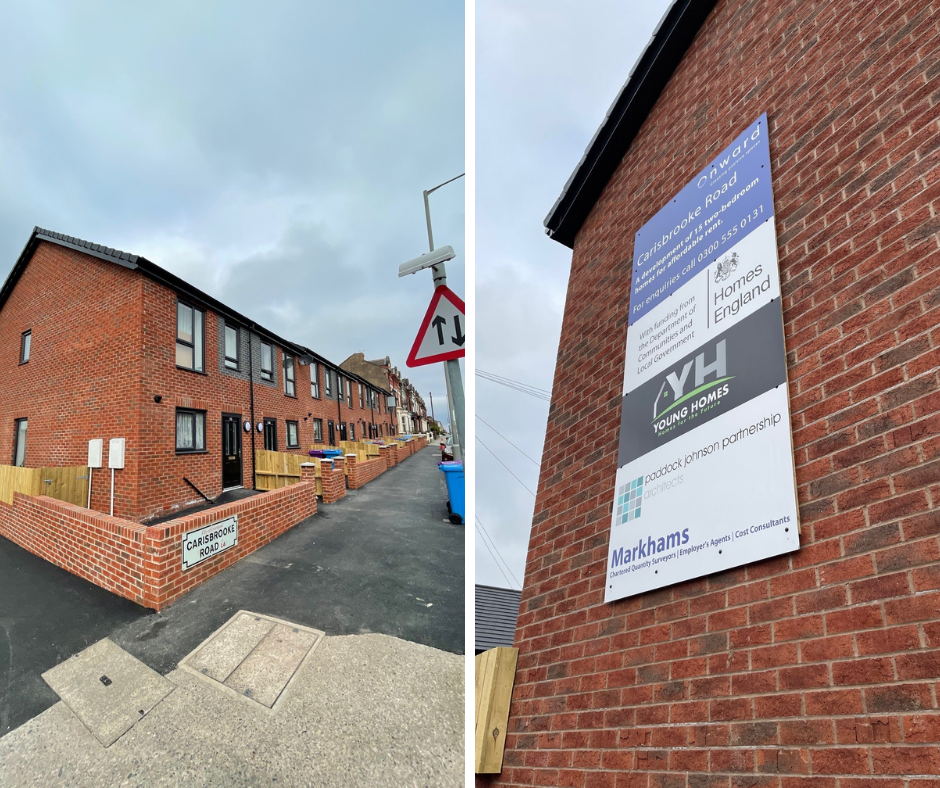 Onward Homes has completed the £2.1m development of 15 two-bedroom homes on Carisbrooke Road and Roxburgh Street in North Liverpool.
The seven Roxburgh Street properties were completed in December 2020, with the remaining eight properties on Carisbrooke Road completed in March 2021. All 15 properties are now fully occupied and have been let for affordable rent.
Working in consultation with Paddock Johnson Architects and Young Homes, the scheme has been part funded by Homes England with additional support received from Liverpool City Council. The site was previously part owned by the Council and many of the homes surrounding the site are current Onward properties.
Bob Pleasance, Development Manager at Onward said: "The houses have been built to a modern design standard and will provide residents with open plan living to the ground floor overlooking a rear garden, and also two generous sized bedrooms to the first floor.
We are pleased to increase the supply of affordable homes in this area of North Liverpool and look forward to building on this successful partnership with Young Homes. This development is a great example of how we work with our partners to deliver high quality, affordable homes in the locations where they are needed most."
Onward customer James Kerrigan said: " I absolutely love It,  I can't fault anything. The property is modern, energy efficient and a pleasure to live in! The development is a credit to Onward and their partnering contractor Young Homes."
Onward has recently signed a further contract with Young Homes to build 23 new homes – 18 apartments and five houses at the former Elm Tree Pub site in Kirkdale, Liverpool.
Patrick Young, Managing Director from Young Homes said: "It was a pleasure to work on our first project with Onward. We would like to thank Onward, Paddock Johnson Architects and Local Councillor Joe Hansen who made a tremendous effort throughout the project duration to ensure that the scheme was completed safely and to a high quality. We hope this will be the beginning of many projects with Onward Homes."