Onward achieves G1/V1 rating from the Regulator of Social Housing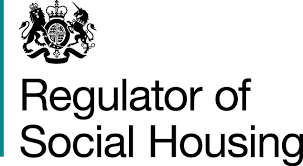 We're delighted to announce that Onward has been upgraded from a G2 governance rating to a G1 governance rating by the Regulator of Social Housing (RSH). Onward has also retained its V1 viability rating. The Group had previously been returned to a compliant G2 rating in January 2018, following a downgrade to G3 in July 2016.
The Regulator concluded that Onward had strengthened the systems it uses to manage its housing stock and could demonstrate compliance with statutory health and safety requirements. It also noted the establishment of a common board and unified management structure to improve internal controls, and that the board and executive team had been strengthened.
Dr Neil Goodwin CBE, Chair of Onward, said: 'We are delighted that the Regulator has recognised the improvements we have made in governance and control. As one integrated organisation, our strategic direction is now also clear as we aim to become the social landlord of choice, to improve our neighbourhoods and to grow.'
Bronwen Rapley, Chief Executive of Onward added 'This is a significant achievement for Onward and my thanks go to the board and all our colleagues who have worked so hard to get us here. But we won't be resting on our laurels. We are actively looking for the partnerships and opportunities which will both help us to build more homes and to make a positive difference in our communities.'
Onward owns and manages 35,000 homes across the North West and is increasing its commitment to build more homes to deliver 400 homes per year from 2023.