New Year's Honours: Board member Wyn Dignan receives MBE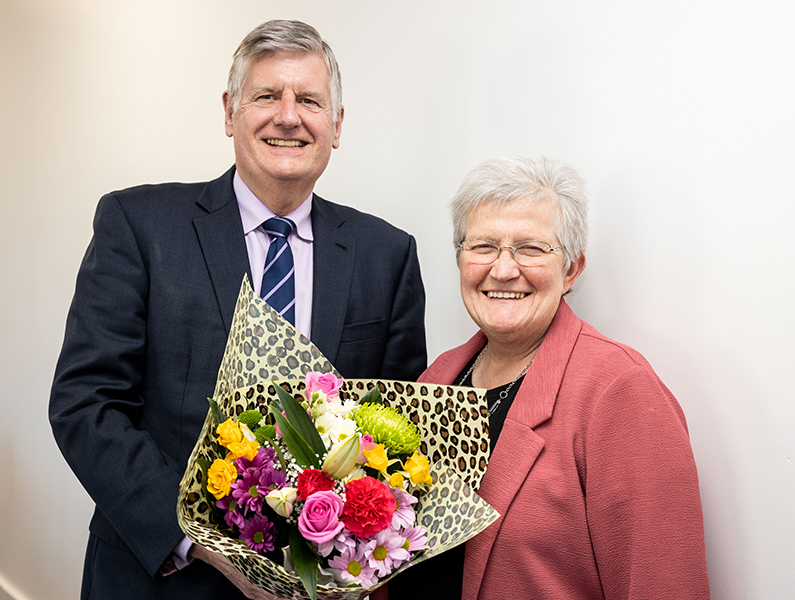 Congratulations to Board Member Wyn Dignan, who has been named in this year's New Year's Honours List, receiving an MBE for her services to Healthcare in the North West of England.
Wyn, who lives in Alkrington, Manchester, joined Onward's Board back in 2017 as a Senior Independent Director, and has been an integral part of building a unified organisation, and securing a top G1/V1 rating from the Regulator.
Prior to joining the Onward team, Wyn held a 30 year career in banking, before joining the NHS in 1995 as a Non-Executive Director.
Wyn then went on to Chair the Board at North Manchester Primary Care Trust. Before joining Manchester Mental Health and Social Care Trust in 2005, where she served for more than 10 years.
In 2015 Wyn continued her service with NHS, joining the North West Ambulance Service as Chair until her retirement in 2019.
During her long and dedicated career, Wyn has worked passionately and selflessly to make a positive difference in the communities she has served. On receiving her award Wyn said: 'I feel happy and proud. I come from humble beginnings, and anything I've ever achieved has been down to education, hard work and commitment. It's not been a golden ticket.
'It's been a surreal experience, because it's not an expectation that any of us ever have, or think will ever occur in our lifetime. I must say, I've had to look at the letter once or twice to check that I haven't dreamt it!'
Dr Neil Goodwin CBE, Board Chair at Onward, said: 'The Board and I are delighted to see Wyn's NHS service recognised through this award and that through Onward, Wyn continues her long track record and commitment to public service and the housing sector'