New schemes set to bring 65 affordable homes to North West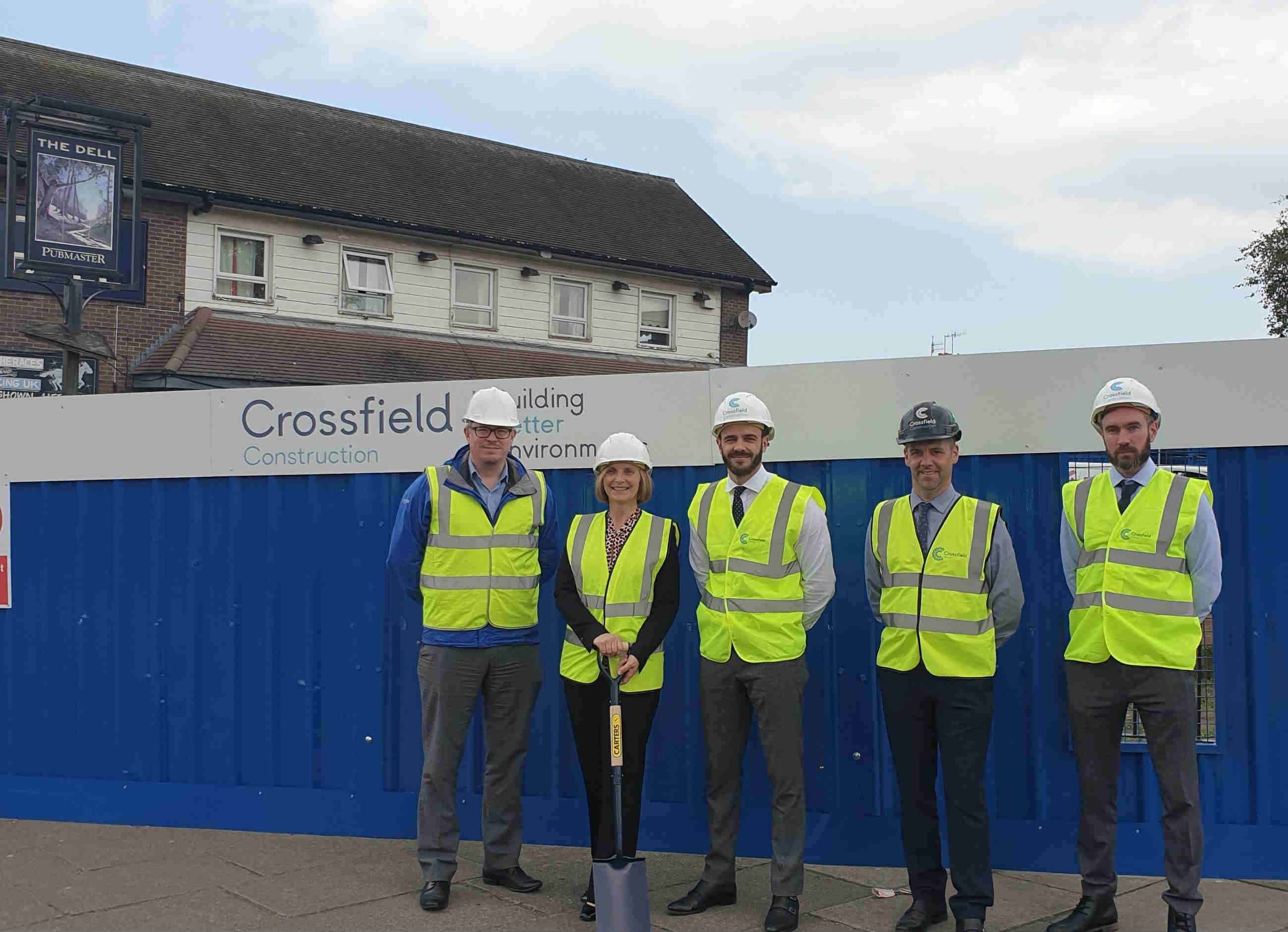 Onward is delighted to announce that work has started on the latest of four schemes which will see the delivery of 65 quality, affordable homes across the North West.
The homes are part of Onward's current development programme of 1600 homes in communities across the region.
In a contract worth a total of £6.2 million, the social housing association has been working with Liverpool-based construction and development company Crossfield Group to create the apartments for the affordable rental sector in Widnes, Liverpool, Cheshire and Wirral.
This week saw work commence at the largest of the four schemes at Prenton Dell, Wirral.
Crossfield Group, which has Construction, Living and Developments arms, will deliver 28 quality two-bedroom apartments in the project, which is worth £2.8 million.
Each of the homes in the development has its own dedicated parking space and seven have been designed to meet the needs of the elderly and people with mobility issues, with level access throughout and walk-in shower facilities.
Every property will be managed by a dedicated Safer Neighbourhoods Team and there will be stringent tenancy agreements in place.
The development, which was approved by Wirral Council's planning committee in June, will provide much-needed affordable housing in the area – as identified in the Council's Housing Strategy for 2020.
Also currently underway are projects to deliver 12 apartments in a £1.2 million, three-storey development on Buckland Street, in Aigburth, Liverpool, whilst at Albert Road in Widnes a £1.2 million project will see the demolition of a derelict former public house and the creation of 13 new apartments.
Groundbreaking is imminent on a scheme to create 12 apartments in a £1 million project at Old Liberal in Winsford, also in partnership with Onward.
Crossfield Group will work to ensure that each of the projects deliver additional benefits to their respective local communities.
This includes employing local people on site including those who have previously been unemployed, delivering educational sessions for schools and improving local public spaces.
Onward Head of Development Lin Powell said: "The scheme for 28 two bedroom apartments is part of our ongoing commitment to developing affordable homes in Wirral and is an example of successful partnering between Onward, Crossfield, Homes England and Wirral Borough Council."
David Cain, Director at Crossfield Group, said: "It's vitally important that there are high quality homes available in the affordable rental sector and we are proud to be able to partner with Onward to deliver these much-needed apartments.
"Onward Homes is delivering some of the most innovative housing projects in the North West and we are pleased to be working alongside them to deliver these four excellent schemes."
Victoria Alderton from Wirral-based architects Paddock Johnson designed the scheme. She says: "The plans for these homes have been very carefully considered in order to create apartments that are affordable, appealing and welcoming to buyers and at the same time minimise the impact of the building on neighbouring properties.
"Through the design we have made the greatest possible distance between the new apartments and the existing properties on Dickens Avenue whilst at the same time maintaining the same building line on Prenton Hall Road.  The height of the development will also match the heights of the four storey buildings on either side of it, so it's very much in keeping with the area."
The development is due for completion in Autumn 2020.