Lancashire
New kitchen donated to residential homelessness charity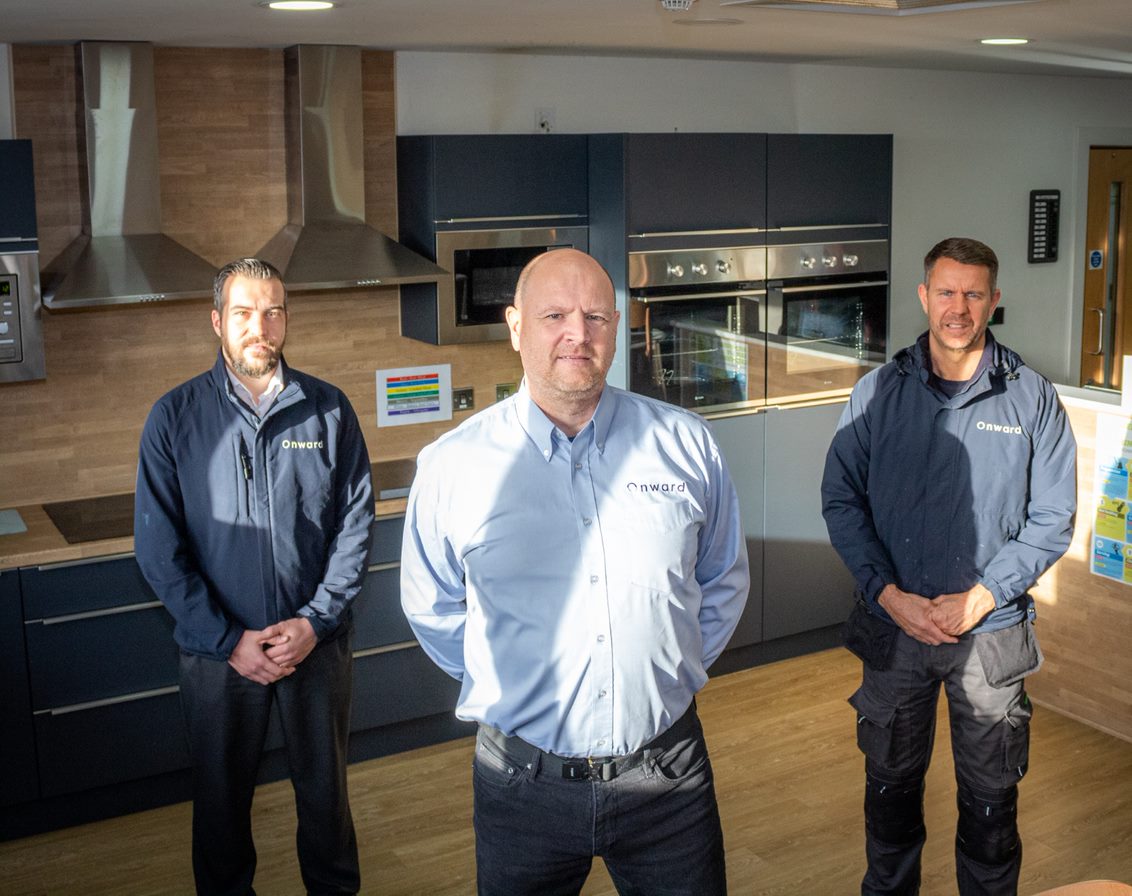 Staying home has become much more appealing for one group of Preston residents.
Men living in Recycling Lives Charity, a residential facility for men experiencing homelessness, have a high quality new kitchen to enjoy thanks to a generous donation.
Jewson Partnership Solutions, Onward Homes, Wilsonart UK and IDS Surfaces have clubbed together to donate fixtures, fittings and labour for a new kitchen and laundry room for residents.
The new kitchen forms part of a large communal area within the facility in central Preston, alongside a training and games area and 10 en-suite bedrooms. It provides a stable, supportive environment for men to develop skills, confidence and resilience. Residents complete a structured Six Stage programme, undertaking work placements and having support to overcome personal problems, ready to move into a job and permanent home.
Alasdair Jackson, chief executive of Recycling Lives Charity, said: "While we're all doing our bit by staying home this donation makes home an even nicer place to be for our residents.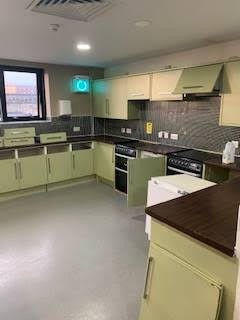 "It provides a hub for our men to cook, socialise and support one another as they work towards independence. We're very grateful for this very practical and generous donation."
The businesses were keen to make a tangible donation after learning about the Charity's impressive track record of supporting men into full-time work and their own homes. The facility supports dozens of men each year.
The bulk of fixtures and fittings were provided by Jewson Partnership Solutions (JPS), whose Business Director Scott Cooper led the project, bringing partners on board. Wilsonart UK donated the worktops and IDS Surfaces supplied the flooring. We gave our time to fit the kitchen, supported by MR Flooring to fit the flooring. And when emergency plumbing work was required, ensuring the project wasn't delayed, Whatmores Builders assisted.
Mr Cooper said: "Now, more than ever, we understand the need to support charities and good causes within the communities we live and work in. As a long-time supporter of Recycling Lives Charity we were more than happy to be able to provide this much-needed donation. We would like to thank our supply chain partners for their role in this fantastic project."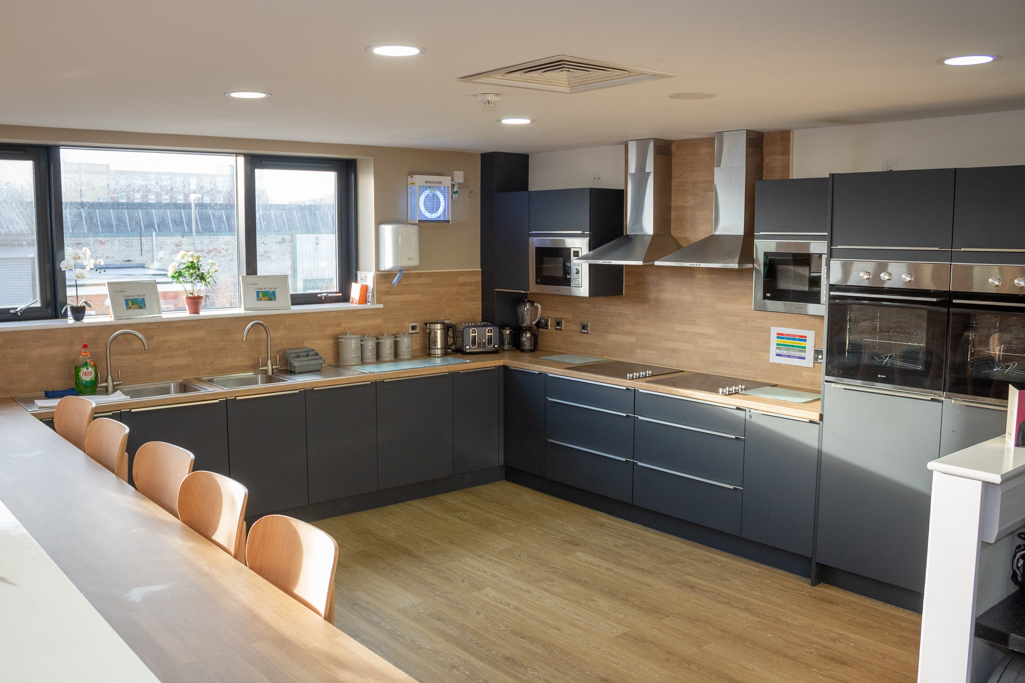 Steve Russell, Head of Onward Repairs, added: "When we were asked by our material suppliers, JPS, if we would support this project, we knew straight away that we had to help, no hesitation. We all have to pull together during these unprecedented times so we offered to help by supplying the labour to install the units and carry out the electrical and plumbing works. It was a pleasure to be able to offer our support to such a worthy cause."
Nick Jones, UK Sales Leader at Wilsonart UK, said: "Community support is very important to us, and we're proud to have contributed Bushboard surfaces to the new kitchen. Together, we've created a well-made space that feels good and looks great, ensuring its functionality and enjoyment by anyone who needs it for years to come."
John Bagshaw, managing director of IDS, the UK's largest surface materials distributor, said: "The work that Recycling Lives undertakes is extremely valuable. We are delighted to have been able to contribute to the completion of the new residential kitchen by donating Malmo LVT flooring which not only looks great but is highly durable, making it ideal in a busy kitchen environment. Residents will be able to cook and socialise in a space that is not only fit-for-purpose, but which they can enjoy spending time in."
The residential charity is one of a number of programmes run by Recycling Lives Charity, alongside rehabilitating ex-offenders, delivering surplus food to charities and communities across Lancashire and Cumbria and running a community cafe. It supports dozens of men every year with a structured programme – through personal support, training and work placements men regain their independence, moving into work and their own homes.