New film looks at how to solve the UK housing crisis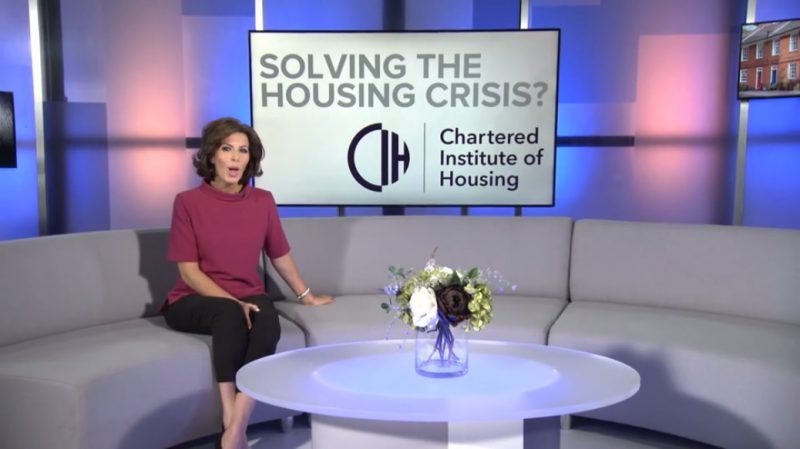 Onward features in a new three-part programme which explores the issues around the UK housing crisis and looks at the people and communities that are tackling the problem.
Produced by ITN Productions – ITN's bespoke production hub – and the Chartered Institute of Housing (CIH), 'Solving the Housing Crisis' looks at ways to tackle the housing shortage and speaks to the housing associations, local authorities, and housing professionals who are leading the way.
The programme is introduced by national newsreader Natasha Kaplinsky, and features key industry interviews and news-style reports along with sponsored editorial profiles.
In the extended feature film below, our Chief Executive Bronwen Rapley discusses Onward's approach to regeneration and the importance of enhancing the lives of residents on the Hattersley & Mottram estate in Tameside, Greater Manchester; a fantastic example of what can be achieved through an innovative and sustained approach to regeneration.
Since 2006, Onward has invested £65m in a major housing refurbishment programme in Hattersley & Mottram, as well as building 130 new homes for rent at a cost of £13.3m. New facilities including a purpose-built community centre, library, and a Tesco Extra supermarket have also been introduced as part of the area's redevelopment.
The programme premiered at a special screening during the CIH Housing 2018 conference in Manchester earlier this week (Tuesday 26 June). To watch the programme in full, visit the CIH website.