Onward announces appointment of new Non-executive Directors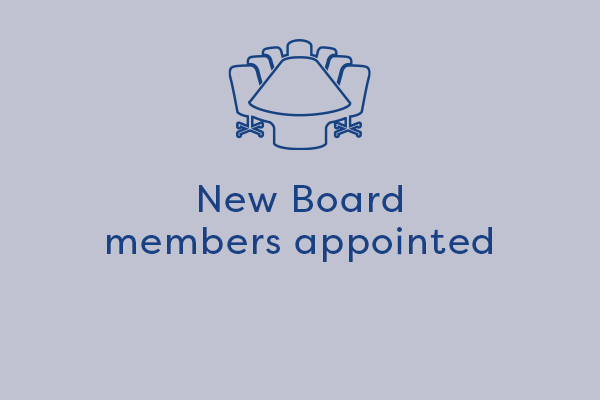 Onward, a leading North West housing association, has appointed two Non-executive Directors to its Board.
Onward is one of the largest social housing providers in the North West, owning and managing around 35,000 properties across the region. The latest additions to the Board, Kate Jones and Kieran Keane, bring extensive experience from the public and private sector.
Kate Jones is the Chief Information Officer for Cadent, a role in which she is focused on delivering a sustainable gas supply to the communities that Cadent serves. Before this, Kate held various operational and IT roles in Cadent, having spent the first fifteen years of her career running global professional services functions for telecoms and software companies. Kate holds an MBA and a Doctorate and started her academic career as a Geographer.
A qualified accountant, Kieran has held roles at Anglian Water Plc and has twenty years' experience in management and leadership positions at the Places for People Group, most recently as the Group Executive Director for Operations and then Corporate Services. In 2017, Kieran joined Lancaster City Council and became Chief Executive in 2019, where he led on flagship regeneration projects such as 'Eden North' and steered the Council through the pandemic, before retiring in March 2022.
Tim Johnston, Chair of Onward's Board, said:
"Onward is looking to the future with these senior appointments as we build on our successful bond issue and deliver on our Strategic Partnership with Homes England. Kate and Kieran bring a terrific mix of experience and fresh perspectives in areas such as data, finance and technology. They will strengthen us at an important time as we focus on delivering results for customers and defining our new Corporate Plan."
Kate Jones said:
"Now is an exciting time to join Onward as the organisation looks to the future by preparing a new Corporate Plan, which will set out a strong vision of enabling people in homes they are proud of."
Kieran Keane said:
"Onward is a forward-thinking and well-respected organisation that makes a positive difference in lives and neighbourhoods across the North West. We are committed to working with customers to be an effective and listening landlord."