Merseyside
New affordable housing development wins praise from Wirral councillor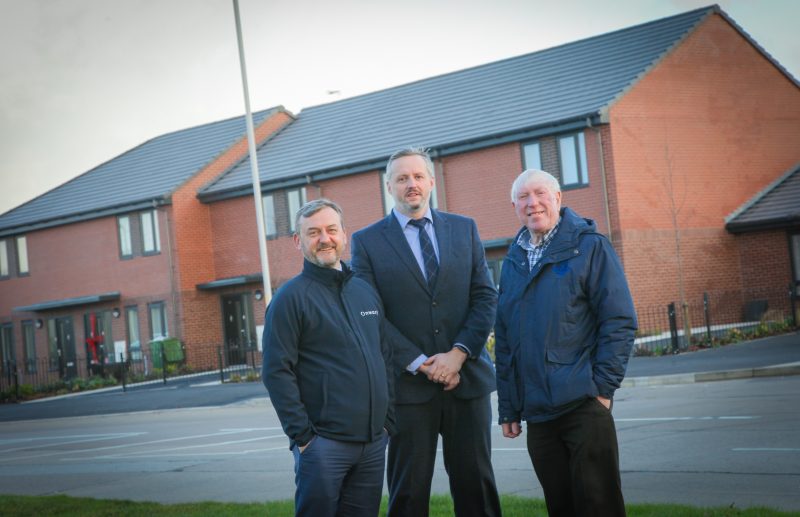 Senior Wirral councillor George Davies has praised a new affordable housing development in Prenton after paying a visit to the site last month.
Leading housing provider Onward completed the 11-home Fender Way development in Beechwood in October 2018, in partnership with Engie and Aecom.
The £1.5m development – a mix of 9 two-bedroom houses and 2 two-bedroom bungalows for affordable rent – has been part-funded by Homes England, with additional grant funding from Wirral Council.
One of the bungalows on the development has been specially adapted to meet the needs of residents with mobility issues and help them live more independent lives.
Cllr Davies, cabinet member for housing and community safety, was given a guided tour of the site by Onward's executive director of property, Sandy Livingstone, and Neil Warburton, head of refurbishment and sustainability at Engie.
Cllr Davies said: "This is a fantastic development. We want to see more quality, affordable homes in Wirral. Our residents need them, and the team at Onward has delivered – these homes are of superb quality and they're available at affordable rates.
"I hope Wirral families will quickly take advantage of them and turn this great new development into a community. We look forward to working with Onward again in the future."
Sandy Livingstone added: "We are delighted that Councillor Davies was able to visit the site and see the work that has been carried out to bring these much-needed new homes to Wirral.
"We have worked closely with Wirral Council to get this development off the ground, and this provides a great example of how we can work with our partners to deliver high quality, affordable homes in the locations where they are needed most."
All 11 of the properties on the Fender Way development are now occupied.