Onward welcomes Jonathan Reynolds MP to new Cotton Meadows development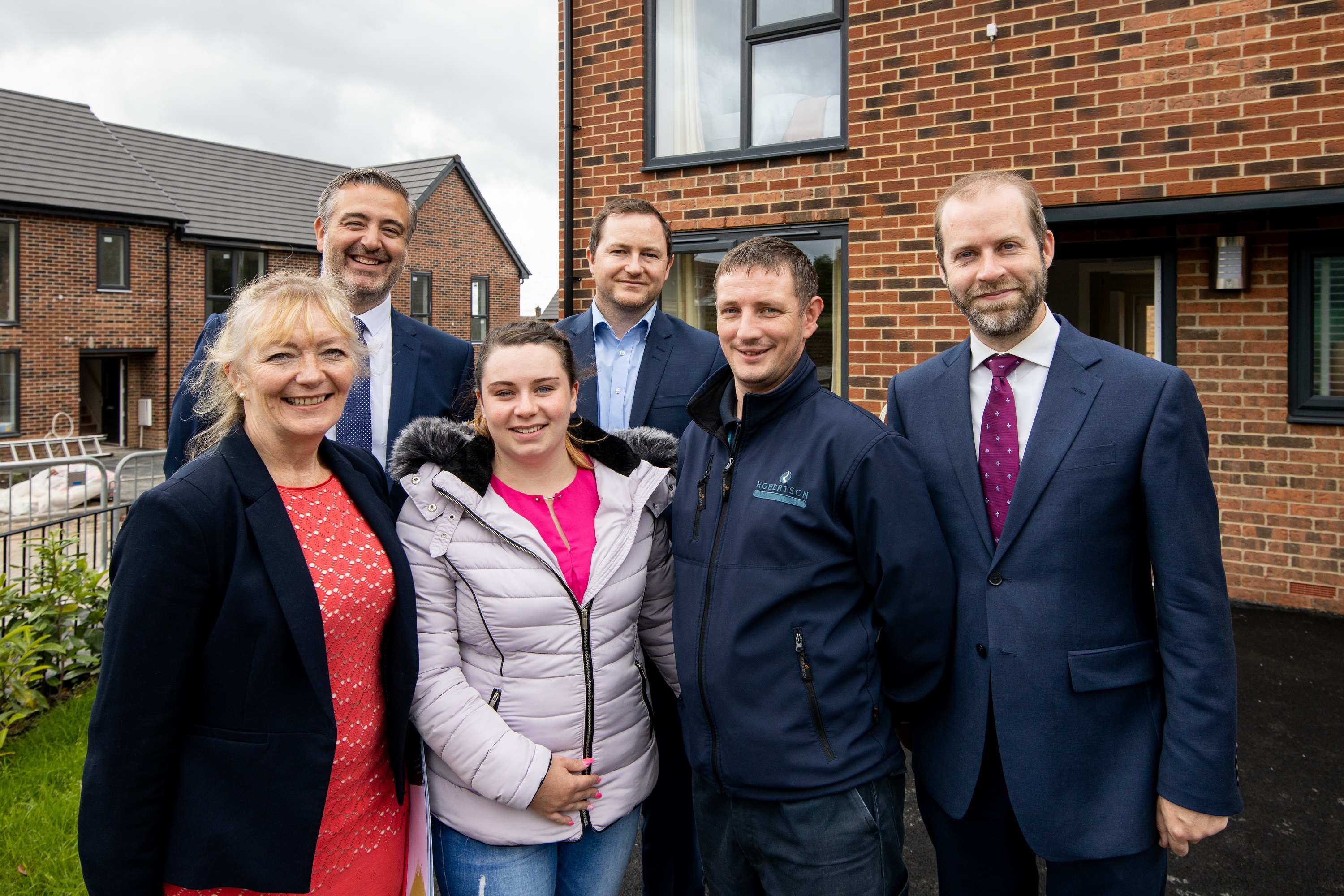 More than 40 new homes for families in Stalybridge have been given the seal of approval by MP Jonathan Reynolds.
We've invested over £5m to deliver 44 two and three-bedroom properties on the Cotton Meadows scheme, which is being built on the former Samuel Laycock School site in Stalybridge, Tameside.
Our delighted residents have already moved into 28 homes for affordable rent which were completed in May and June, while a further six homes for affordable rent and ten for shared ownership are due for completion in mid-August.
Mr Reynolds, MP for Stalybridge and Hyde, took time out of his schedule to visit Cotton Meadows, take a look around the show home and discover more about the development and how it will benefit local families.
We're addressing the need for more housing in Greater Manchester and across the North West with 1,000 homes already in the pipeline, and have committed to the delivery of a further 400 new homes a year from 2022.
Jonathan Reynolds MP said: "It's superb to see a high quality development like this and I'm particularly happy at the mix of shared ownership and affordable rent. The fact that they are already 100% taken up shows the demand for high quality housing and the different ways for people to acquire it.
"We've got a lot of schemes now providing exactly the kind of housing products that we need. But the demand is so high for decent family homes that we need to do more of it. Certainly more developments like this would be very welcome."
Stalybridge North councillor Jan Jackson, who also attended the visit, added: "I'm so pleased that Onward has come into Stalybridge North. This is a fantastic development and all the properties have been occupied, which is great news.
"We need more affordable houses like this in the area to give more young couples a start on the property ladder."
Stephen Heverin, growth and regeneration director at Onward, said: "Working together with our partners, we have been able to bring these high quality homes to the area for local people. This is another example of Onward's commitment to developing much-needed housing in the communities where we work and we will continue to seek out further development opportunities in the future."
One couple who are looking forward to moving into their new home at Cotton Meadows are Katie Wilde, 24, and Martin Mellor, 32, who have purchased one of the shared ownership homes for them and their two young children.
Katie, a nurse at Tameside General Hospital, said: "We're so excited, we can't wait to move in. The house is absolutely ideal for what we need – it's local, there's plenty of room for the kids, and it's a brand new home."
The homes have been built by Rochdale-based construction firm Casey Group. Prices for a three-bedroom home for shared ownership started at £53,500 for a 35% share and have all now been sold.
For more details about the development, visit our Onward Living website.