Greater Manchester & Cheshire
LOOPER initiative brightens up Brunswick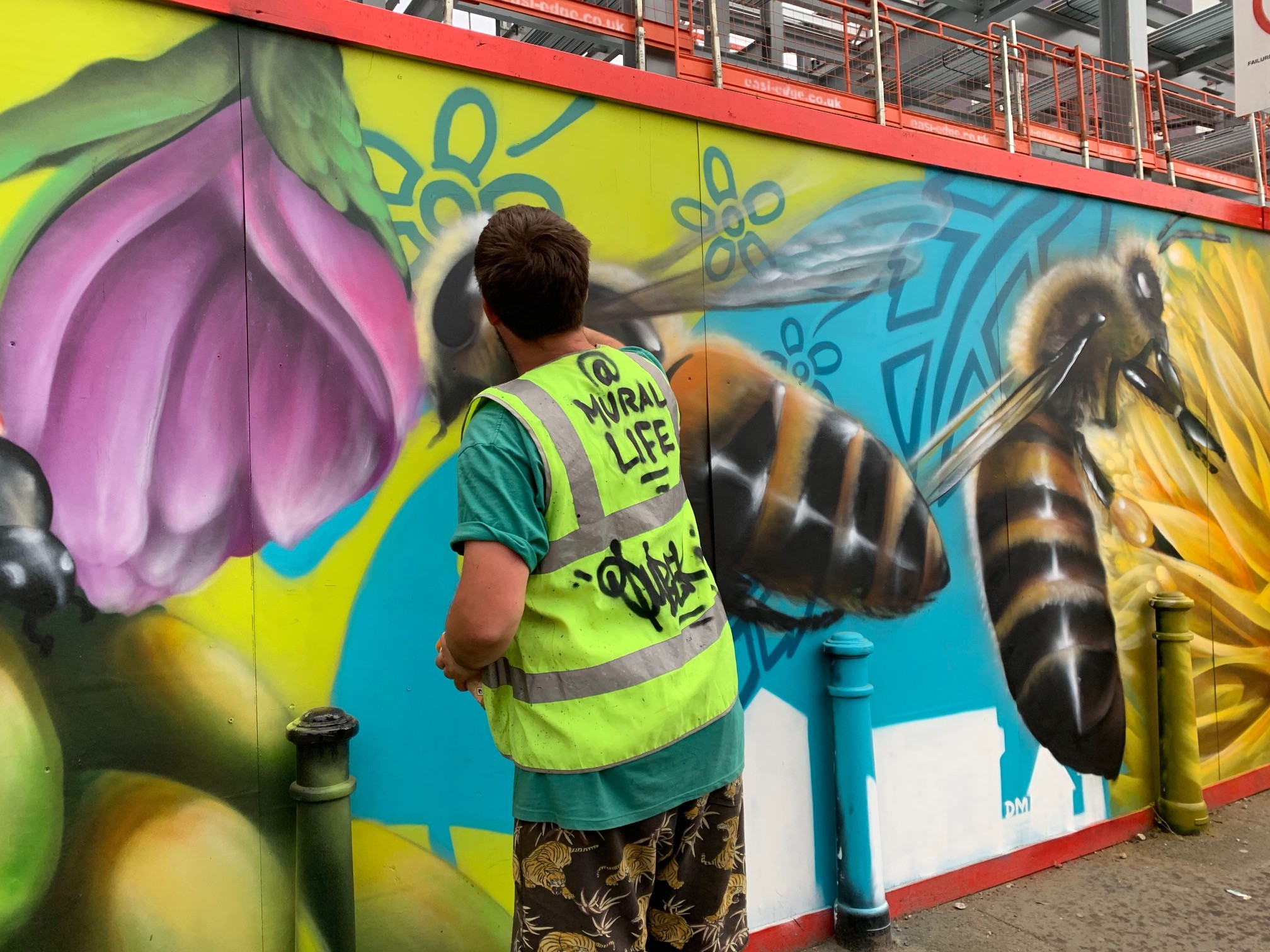 Regeneration consortium S4B has announced the completion of a mural, planters and banners on the busy Brunswick Street in central Manchester.
The work is part of the international LOOPER research project, in collaboration with the University of Manchester and Manchester City Council, to make improvements to one of the city's most congested areas.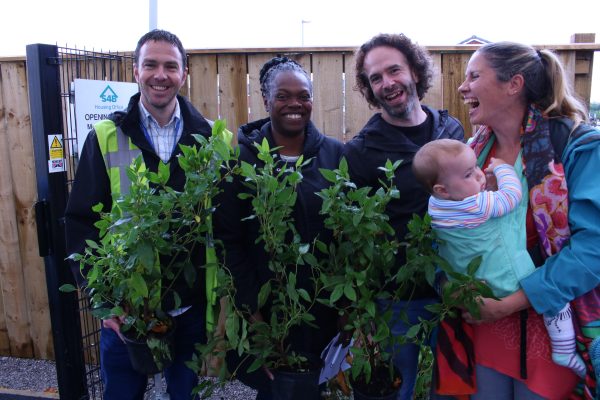 LOOPER is working with communities in Brussels and Verona as well as Manchester, to design and implement improvements to public spaces that address traffic congestion, safety, air quality and green spaces.
Spanning 24 meters, the mural boasts bold colours and eye-catching images of the inner-city wildlife. It is on the hoardings of the new 60 apartment sheltered accommodation facility being built by Galliford Try Partnerships in Brunswick.
Catching eyes was the idea behind the artwork, with LOOPER developing 'new ways of decision-making that bring together citizens, stakeholders and policy-makers'. It is hoped the mural will cause drivers to slow as they go past.
LOOPER has also temporarily introduced a 20mph zone for cars on Brunswick Street, to help measure the effect the works will have on the often congested road.
Qubek, the artist behind the mural, is one of Manchester's most beloved street artists, whose work often focuses on animals, and bees in particular.
For his most recent masterpiece, he found inspiration in the drawings of local children and combined this with his own iconic spray-paint style.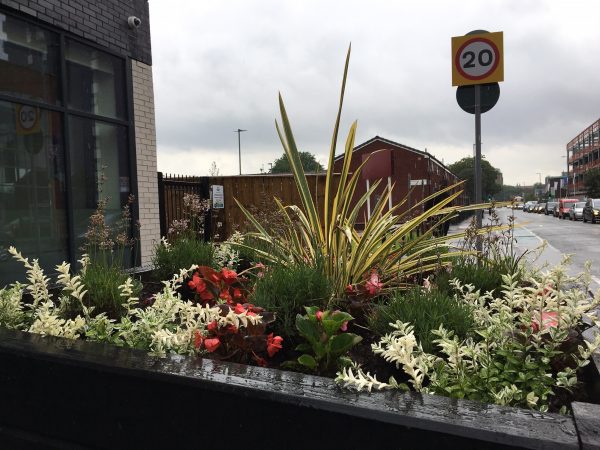 The local community also selected photographs of Brunswick to be displayed in a row of banners down the street. Residents were given hanging baskets to display, and the young people's art skills were once again put to the test as their work will feature in two 'Welcome to Brunswick' signs.
S4B resident Martin Toal lives in a high rise flat just off Brunswick Street and has been involved in the project's steering group and delivery.
"I'm pleased to find a group that sought and listened to local concerns and made a difference in my neighbourhood, and glad for the multi-agency approach to problem solving," he said.
"Officials got together with local people to look for a way forward. I'm happy to be involved with something dynamic where I can make a contribution."
With another year to go, the project's next steps will be to evaluate the impact of the changes, especially from the point of view of residents, and further improve them. By the time it ends, LOOPER will develop recommendations concerning what works at the neighbourhood level and how decisions about neighbourhoods can better involve the residents.
A spokesperson from the University of Manchester said: "LOOPER aims to fundamentally change the way cities are managed, creating a bottom up platform for communities and local organisations to make changes that address problems they care about.
"Thanks to the help and support of the community and partners in Brunswick we have been able to undertake this ambitious project here in Manchester that will inform cutting edge thinking on this topic across Europe."
S4B is the consortium set up to deliver the 25-year £106m regeneration project in Brunswick which started in January 2014. The consortium is made up of four organisations – Onward, Mears, Galliford Try and Equitix.