Investing in our homes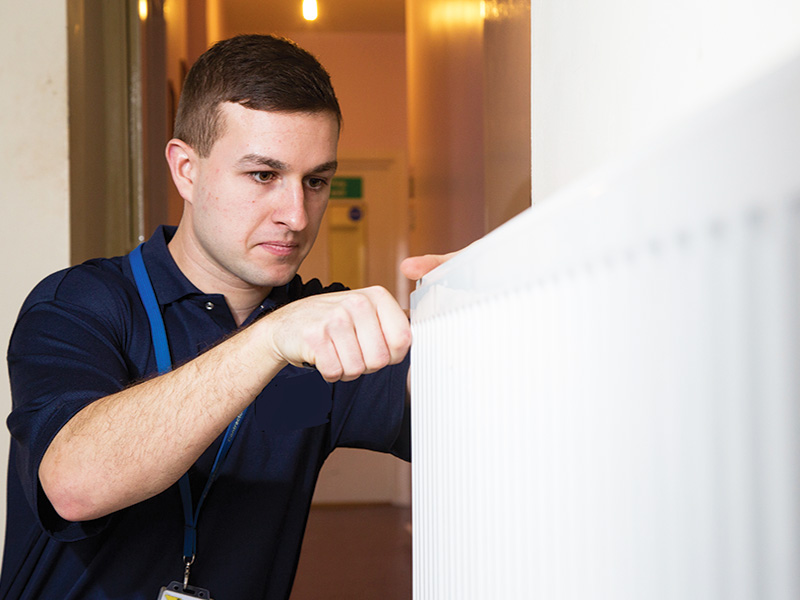 At Onward we're committed to improving and maintaining our homes, and have an annual programme of investment to deliver this.
The infographic below provides a brief snapshot of the work we have completed for the financial year 2017/18.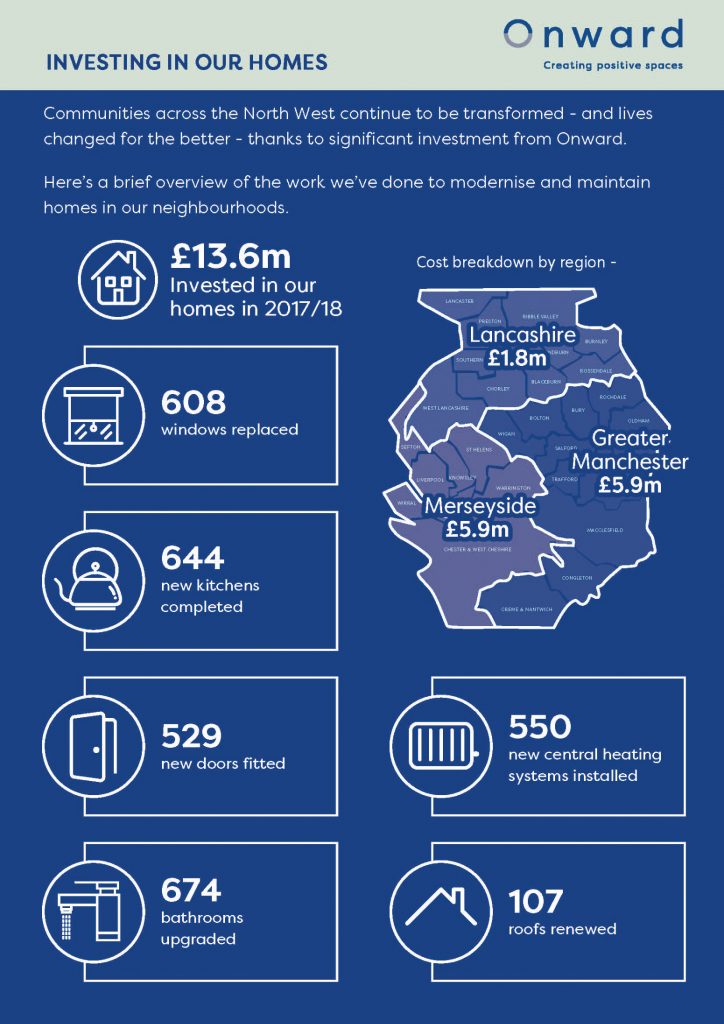 As you can see, we've spent a total of £13.6m to improve our homes across the North West, installing new kitchens, upgrading bathrooms, updating boilers, and replacing roofs, windows and doors for our customers.
If you'd like to know more about our planned maintenance programme, please contact us and ask to speak to a member our Property Services team.