Greater Manchester & Cheshire
Innovation event sparks bright ideas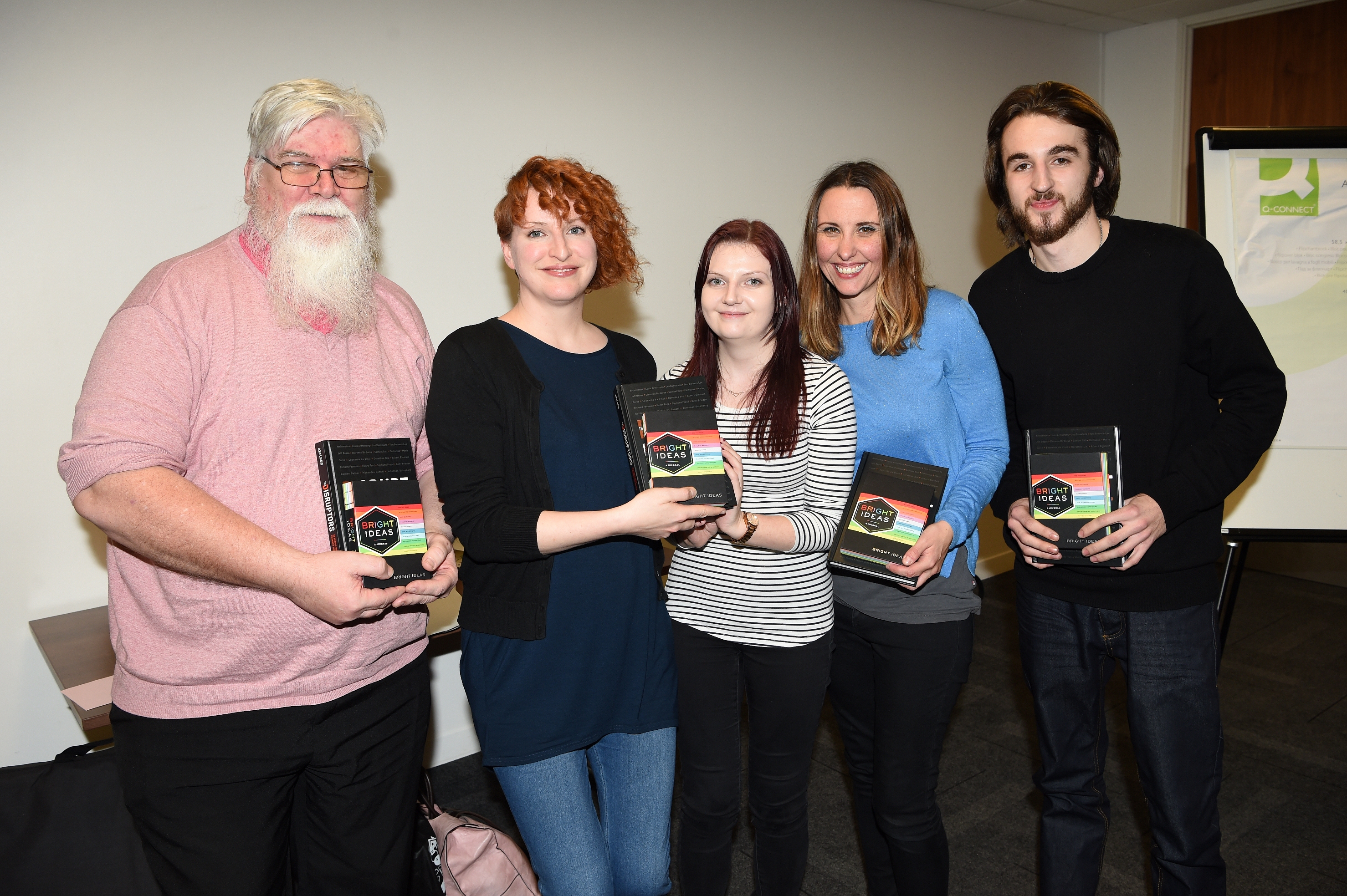 Bolt-on bedrooms, artificial virtual assistants and intergenerational skill swapping were among the ideas coming out of an innovation event to encourage collaborative working in the housing sector.
Four of the North's leading social housing providers teamed up to develop innovative products, services or approaches to tackle some of the biggest challenges faced by housing associations and their customers.
Colleagues from Great Places Housing Group, Onward, Together Housing Group and Yorkshire Housing joined together in Manchester last week for an innovation day called Bright Sparks.
Inspired by the National Housing Federation's Creating our Future programme, Bright Sparks challenged colleagues to come up with solutions to the following issues: homelessness, ageing population, employment and skills, environment, supply and digital.
One of the organisers Stephen Batley, Head of Business Improvement for Together Housing, said: "The world is changing, and the challenges we face are unprecedented. But as successful businesses rooted in communities, housing associations are uniquely placed to respond to these challenges.
"As a sector, we've always turned society's challenges into opportunities to improve people's lives but the idea of Bright Sparks is to encourage us to do even more by using our collective expertise to think differently about our homes, services and role within communities."
Following some inspirational words from guest speakers Corin Bell of Real Junk Food and Greg Ashton of Reason Digital, the 24 members of staff split into six groups of four to brainstorm ideas before presenting them to tenants in focus groups.
Following feedback from customers, the groups adapted their ideas before pitching them, Dragon's Den style, to a panel, made up of the two guest speakers and housing association board members.
Jenny Rayner, Deputy Chair of Great Places Housing Group Board, who sat on the judging panel, said: "We were blown away by the enthusiasm of the delegates and the quality of ideas they came up with. Innovation can be quite an intimidating word but, despite being pushed out of their comfort zones, there was a real energy in the room as the teams bounced ideas off each other."
The winning team came up with the concept of "homes for life" to tackle the issue of supply.
Geoff Smyth, Facilities Support Assistant at Onward, explains: "The idea is that the house can grow with your family and downsize accordingly so you never need to move home. The modular structure would enable you to bolt on bedrooms as you have children and when you no longer need them, the bedrooms can be moved elsewhere to avoid paying the bedroom tax."
Nikki Flett, Employment and Enterprise Team Leader from Yorkshire Housing, added: "The teams have come up with some real food for thought but even if it isn't feasible to develop all of these ideas into fully fledged concepts, the feedback we've had is that the delegates have come away feeling inspired and have made some really useful contacts."