Greater Manchester & Cheshire
'If Grandad Ken can walk 500 laps'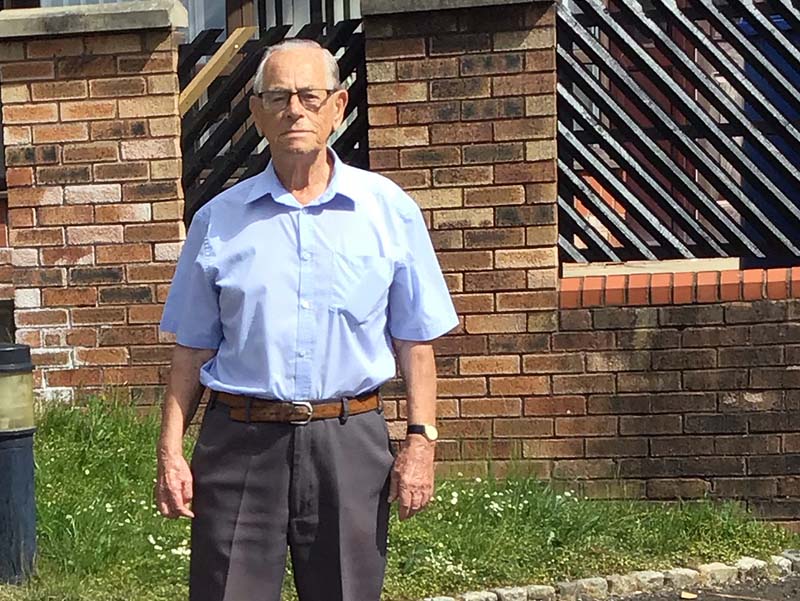 A former soldier from Middleton has pledged to raise money for the NHS by walking 500 laps of his scheme garden.
Kenneth (Ken) Robinson, 89, from D'Oliveria Court has been an Onward tenant for more than 20 years, and was tasked with the challenge by his grand-children.
Ken, who also has 3 great-grandchildren, said : 'I usually keep active by going to the gym and gardening, but the current restrictions were getting me a little down, so they offered to sponsor me to walk the scheme grounds and suggested I do 500 laps.'
Inspired by Captain Tom's efforts, Ken has been walking 30 laps a day, taking him roughly 20 minutes each time. And he has so far raised more than £1300.00, and the total is still climbing!
Ken said: 'When things get back to normal I'm most looking forward to meeting up with family and seeing my friends from the scheme, we're going to have one heck of a party (so the scheme manager has promised!) and just to be blessed that we have come through it, when so many sadly haven't.'
Ken plans to split the funds raised between the NHS and the North West Ambulance Service.
If you would like to sponsor Ken, you can find more information on his Facebook page: If grandad Ken can walk 500 laps.