Merseyside
Housing Staff Trained to Spot Signs Of Domestic Abuse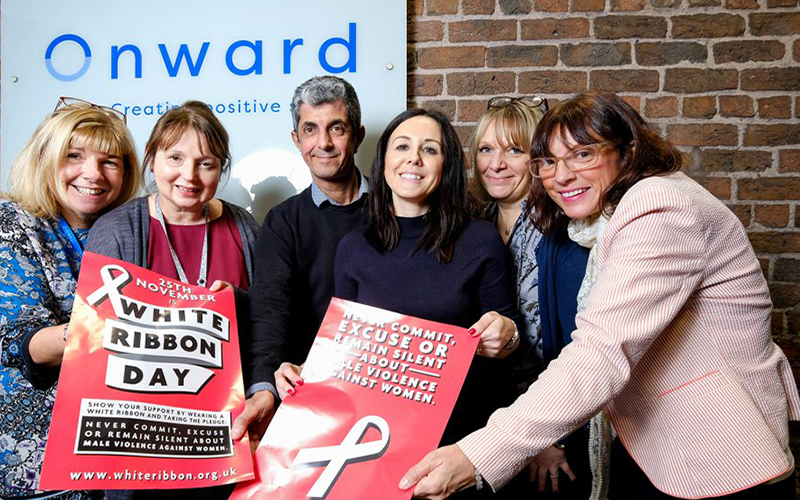 Onward Homes is training its staff on how to recognise the signs of domestic abuse among its tenants.
The training will be offered to all frontline staff so that they will be better equipped to identify and respond to domestic abuse and refer tenants to support services where required.
The training – which is being delivered by Safe at Home, a pan-European partnership between Standing Together, Peabody, Kadera and FEANTSA – will begin early next year with a pilot scheme for 80 staff members, before being rolled out across the organisation later in the year.
According to the Office of National Statistics' annual report on domestic abuse, an estimated 1.9 million adults aged 16 to 59 years experienced domestic abuse in the last year.
Kathryn Muscroft, domestic abuse lead at Onward, said: "As one of the largest housing providers in the North West, we want to highlight the key role housing associations can play in recognising and responding to domestic abuse.
"Our commitment to this training will ensure our frontline staff are able to respond to suspected and reported abuse by either signposting victims to relevant services or providing direct support."
The announcement comes on the eve of this year's White Ribbon Campaign, which aims to raise awareness and encourage the reporting of violence against women.
For the second year running, Onward – previously Symphony Housing Group – is backing the White Ribbon campaign by asking its employees to make a pledge on what they can do to contribute towards a zero-tolerance stance on domestic abuse.
Staff will also be encouraged to wear a white ribbon as a symbol of their pledge never to commit, condone or stay silent about male violence towards women.
Donna Kelly, regional director at Onward, said: "We're proud to be supporting the White Ribbon Campaign once again this year, and have aligned our own campaign with this to further increase awareness of this serious issue.
"As a housing provider we are uniquely positioned to identify domestic abuse, and the forthcoming training will ensure we continue our work in tackling it.
"No one should have to live with the threat of abuse or violence. The first step to safety is seeking advice and support, so we want to make sure that we are an approachable source of help for any victims."
The White Ribbon campaign starts on White Ribbon Day, which this year falls on Saturday 25 November.