Greater Manchester & Cheshire
Heating investment gets a warm welcome in Manchester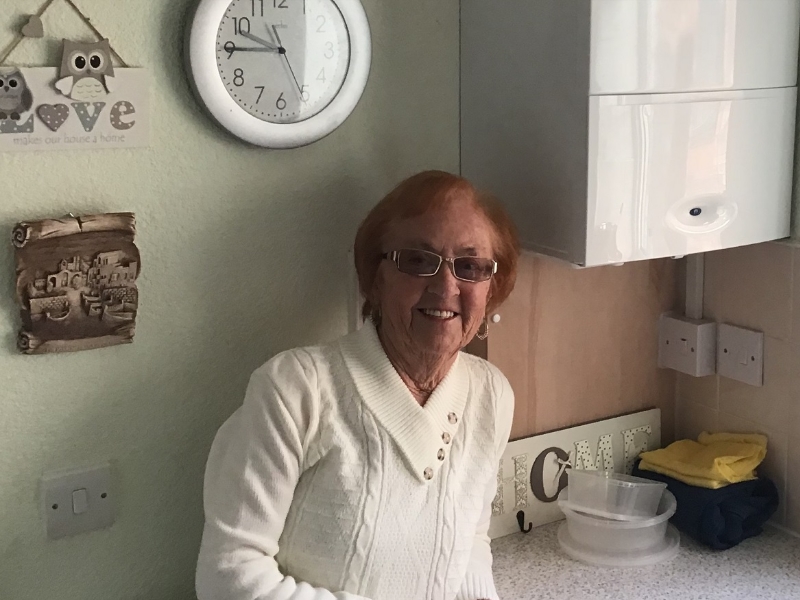 Hundreds of Onward customers are set to benefit from an investment programme in Greater Manchester which will see inefficient electric heaters replaced with modern gas-fired central heating systems.
Work is already underway to remove over 300 electric heating and hot water systems as part of Onward's 2018/19 Fuel Switch initiative.
National contractor PH Jones has been tasked with carrying out the installation of the new gas-fired heating systems, which should be completed by the end of March next year.
New gas mains have also been installed as part of the project. This has been funded by Affordable Warmth Solutions (AWS), with work being carried out by their sub-contractors T&K Gallagher Ltd.
Paul Minshull, capital projects surveyor at Onward, said: "We're delighted to be delivering this project and investing in the homes we own and manage.
"The Fuel Switch programme will help to make hundreds of our homes in Greater Manchester more energy efficient, saving our customers money on their heating bills.
"Many of our properties are in rural locations where access to a reliable gas supply can be challenging. So it's important that we invest in supplying gas to these homes so that our customers can reap the benefits."
And Onward customers have been delighted with the work that has been carried out by PH Jones so far.
Alan Shelton, a resident at Peters Court in Timperley, commented: "Everything has been done in a very efficient and friendly way, and the service provided has been excellent."
Amanda Metcalfe, also a resident at St Peters Court, added: "PH Jones carried out the work quickly and with minimal disruption. They left my property clean and tidy, and were polite, informative and friendly at all times."
This is the final phase of Onward's three-year Fuel Switch programme, and customers who are living in the homes that are being updated will have already received a letter about the plans and improvement work being delivered.
Customers who have previously declined the heating upgrade can still take part in Fuel Switch programme by contacting Onward on 0300 555 0600.