Greater Manchester & Cheshire
Hattersley schoolchildren dig in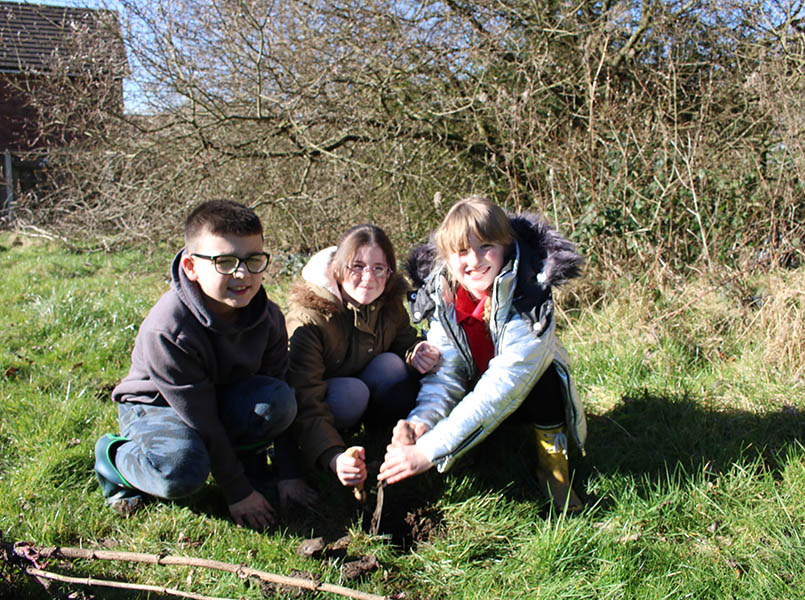 More than 60 schoolchildren came together in the spring sunshine last Monday, to help plant more than 150 trees at the Clough in Hattersley.
The special event took place on 25 February, and marked the start of the public realm masterplan, to help transform the green spaces in the area as part of the next phase regeneration.
Youngsters from Discovery Academy, Pinfold Primary & Melandra Nursery were joined by event organisers, Onward Homes. Along with local volunteers, who gathered in the spring sunshine to dig-in and plant Alder and Willow, donated by contractors Continental Landscapes Ltd.
Their efforts now mean that the trees will take root on the sites, between Woodside Clough and off Cambourne Road and create a haven for wildlife.
Samantha Powers, Social Investment Specialist, who helped co-ordinate the event said: 'We would like to thank the schools and the efforts and enthusiasm of the children who took part on the day.
'In addition to the re-opening of the Waterside Clough, phase two of the public realm will look at the play areas and improvements to parking areas and pedestrian routes. If you would like to be involved in this project please get in touch on 0161 366 3978.'