Hattersley Residents 'Dig in' for The Big Garden Project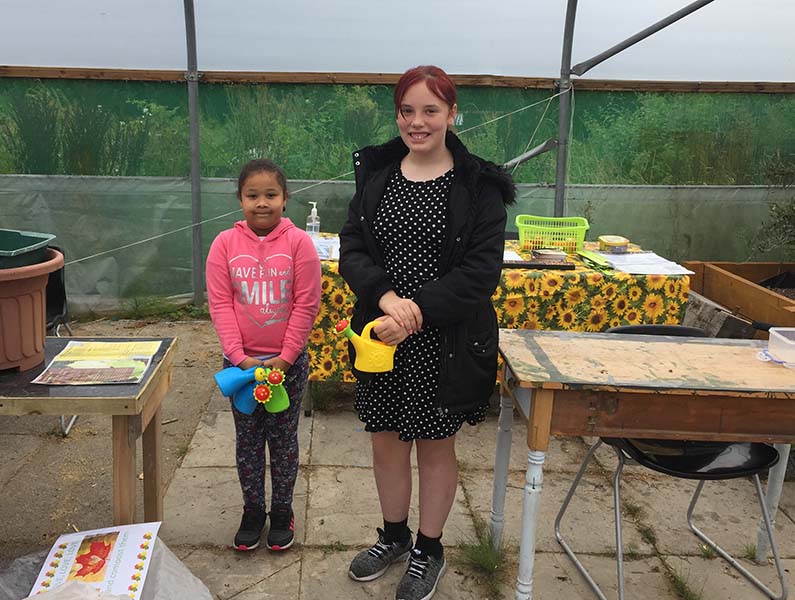 A new series of beginners gardening workshops have come to Hattersley, thanks to help from Onward Homes.
The first taster session 'Hattersley Big Garden project' aimed to help residents increase their gardening skills and knowledge on nature.
Families gathered at Hattersley Community Garden recently, where they were shown how to make a compost heap and harvest a seed sowing mix from rotting leaves.
The free family workshop was led by Onward's environmental contractors, Groundwork Manchester, who have been commissioned to deliver a series of community events and environmental workshops over the coming year.
Those attending picked up tips on how to use food to grow plants, and were given insightful talk on the decomposing power of composting worms.
Sam Powers, Social Investment Specialist and co-ordinator of the events, said: ' We had a great turnout on the day, and we're hoping to attract even more people to get actively involved in the outdoor activities and events to increase understanding of nutrition from seed to plate. '
The special event was part of Onward's GO Green Scheme. Which aims to create environment and recreational activities for residents living in Hattersley, as part of their ongoing regeneration of the estate.
More beginners gardening workshops are due to take place next month. If you're interested in learning more about nature and food growing, please contact Liz on 0161 220 1000 or elizabeth.edwards@groundwork.org.uk