Greater Manchester & Cheshire
Latest phase of Hattersley regeneration underway with appointment of Rowlinson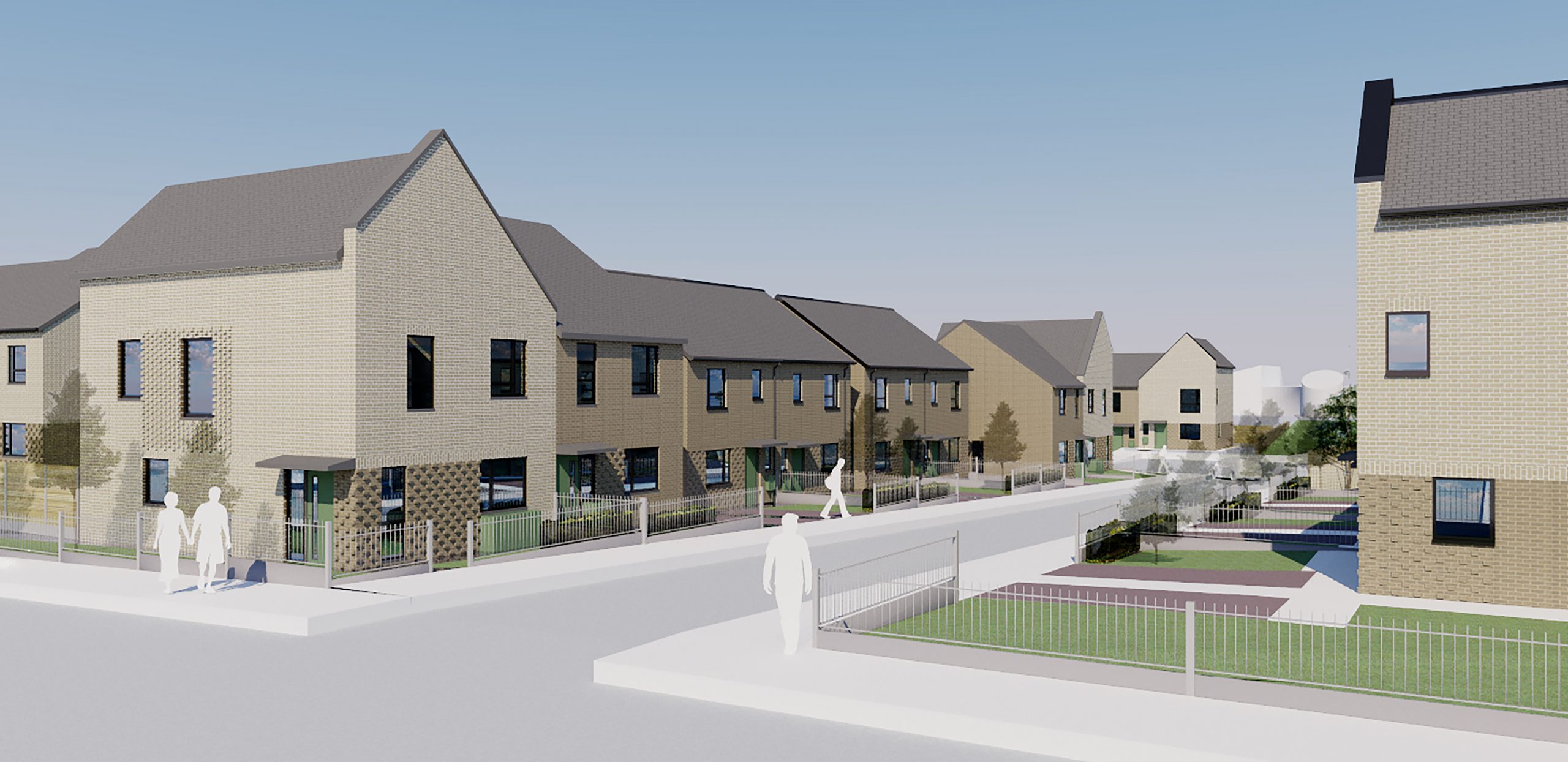 Onward has broken ground on the latest development phase in its 20-year regeneration of Hattersley and Mottram in Tameside, through the appointment of contractor Rowlinson.
In February, Onward completed its final acquisitions of brownfield land from Tameside Metropolitan Borough Council, enabling a total of 161 new homes to be built in central Hattersley across three local sites.
Rowlinson, appointed following a competitive tender process by Onward, has already commenced groundworks on the sites that make up 'Hattersley Central', with the first new homes scheduled for completion at the end of this year.
To help meet a defined housing need in Tameside, 55 of Onward's new homes will be made available for Affordable Rent, with a 91-home extra care scheme also being delivered to cater for over-55s with diverse needs. 15 homes will be available for Shared Ownership, supporting local people looking to get onto the property ladder.
Funding for Hattersley Central is being delivered through Onward's Strategic Partnership with Homes England, which was announced last year and will enable the housing association to build 5,000 new homes by 2030 – with 3,208 being delivered directly through the Partnership.
Onward has also secured £3.22m funding via Greater Manchester Combined Authority's Brownfield Housing Fund, created to support the regeneration of former industrial land across the City Region, financed through the Department for Levelling Up, Housing and Communities.
Elsewhere in Hattersley, Onward will soon bring forward 27 new homes for Affordable Rent on land between Hare Hill Road and Porlock Avenue. Onward has also received planning permission for a new play area in the town, with future improvements to the Waterside Clough and a new Multi-Use Games Area part of a Public Realm Agreement with Tameside Council.
Sandy Livingstone, Executive Director of Property at Onward, said:
"Over the last ten years, we've improved the quality of existing homes, built new homes, delivered a new Community Hub and enabled new retail investment in Hattersley. We are proud of what we've achieved so far but are committed to delivering more and better improvements over the next ten years.
"Hattersley Central will provide much-needed affordable homes and later living for local people at the heart of our community. Our partners Rowlinson have a wealth of experience delivering high-quality homes and neighbourhoods right across the region and we're delighted to be spending our 'Northern Pound' effectively again in support of our regional supply chain."
David Chilton, Managing Director of Rowlinson said:
"This scheme forms an important part of Hattersley's ongoing development. We're glad to be on site and delivering these quality new homes.
"Rowlinson's track record in Tameside, and our recent successful delivery of extra care developments across Greater Manchester, will stand us in good stead on this significant housing scheme."
Last month, Tameside Metropolitan Borough Council launched the Tameside Registered Provider Partnership – an ongoing collaboration with Onward and other housing associations operating in the local area – to define the Borough's housing provision over the next five years.