Greater Manchester & Cheshire
Hattersley Careers Expo 2019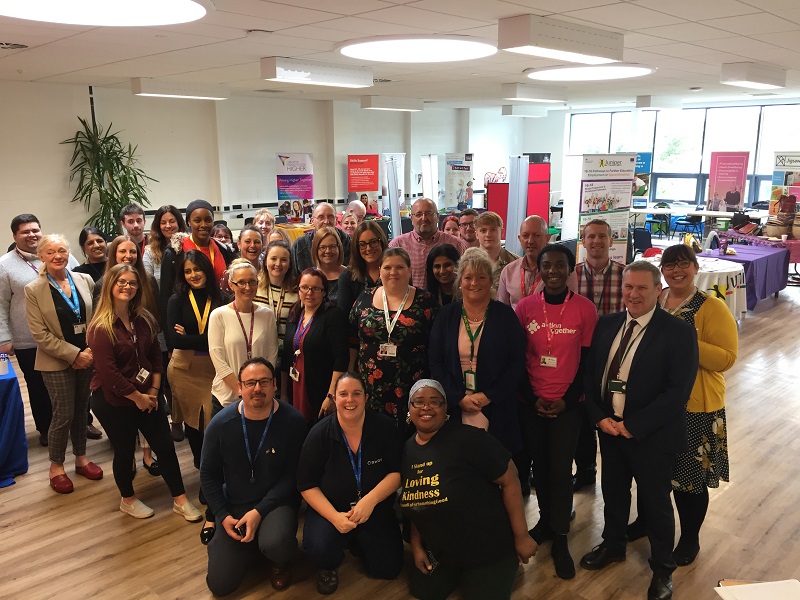 Onward Homes hosted its first ever Career and Community Fair last week. Connecting jobseekers with perspective employers in Tameside.
The careers expo brought together more than 30+ businesses and providers under one roof. Who hosted stalls to showcase work and training opportunities available in the local area.
The event took place at the Hub, just off Stockport Road, on Tuesday (1 October) attracting more than 60 residents.
Those attending could also get tips on writing the perfect CV, and the opportunity to brush up on their interview skills with one to one coaching.
Whilst those looking to further enhance their career, could meet with local training providers to discuss their next step on the career ladder via courses and volunteering opportunities.
The community room was buzzing with live demonstrations on gardening and face-painting for the children. While interactive sessions gave advice on healthy living, with blood pressure and cholesterol checks and tips on energy saving.
Organised by Onward Homes, and partners included; Juniper training, Action Together, Jigsaw, Positive Steps, Fortem, the NHS, and environmental maintenance specialists, and Groundwork.
Sam Powers, Social Investment Specialist at Onward and organiser of the event, said: ' I'm so pleased at the amount of providers, employers and groups we have managed to have represented at this event. It has been lovely to see so many come together to provide support for this community. Hopefully we can build upon this and make it an on-going annual event!'