Merseyside
Growing Ballantyne flourishes thanks to support from community partners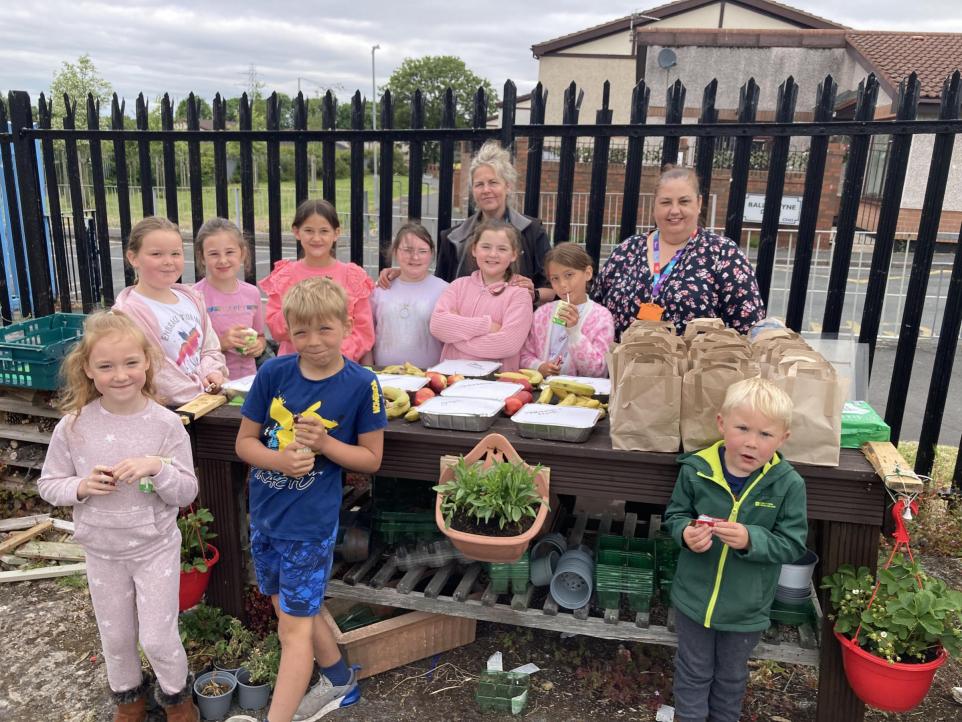 Local gardening group, Growing Ballantyne, has launched a new community garden project thanks to funding from the Big Local.
Based in Wirral, Growing Ballantyne is supported by Onward Homes, a leading North West housing association, and its local partners the Beechwood, Ballantyne & Bidston Big Local, Community Shop and Tesco Bidston Moss Extra. The group was established to improve green space for residents and its' latest project will help local children grow their own vegetables and learn how to cook healthy, delicious meals.
Grow-wellbeing CIC delivered the sessions using their trusted model provides opportunities for children, young people and adults to engage in activities in the natural environment. Over the summer, the group will be hosting a new series of events to get even more children involved in growing their own produce.
Community partners such as Community Shop have supported the project by delivering interactive cooking sessions with the children and their families as well as providing free drinks and healthy lunches to volunteers. Other partners such as Tesco have donated supplies along with Onward's suppliers, Connolly LTD, who have provided bespoke planters for the children to help cultivate their crops.
Describing the project, Joanne Danaher, Director of Housing & Home Ownership, said:
"We know how important green spaces are in our communities and this is a great example of the impact that residents and local partners can have when they work together. Local people can now enjoy a purpose-built community garden, that provides a place to get together and relax, whilst supporting a whole range of activities for young children.
Onward resident, Jim Parsons, has been instrumental in gathering the community together to deliver these sessions. Jim said:
"It has been great to see everyone come together and make such a difference in the community. The children have loved their time at the garden and would love to carry on learning. It's great to see everyone getting stuck in".
Julia Jones, Social Impact Coordinator at Community Shop said:
"We understand the importance of community projects and what better way than creating delicious healthy meals together. The children really enjoyed it, and we are looking forward to continuing to engage with the local community on this shared project."
Sinead Griffiths, Community and Development officer at Beechwood, Ballantyne & Bidston Big Local said:
"We are delighted to be supporting Growing Ballantyne this year and look forward to seeing the project continue to come to life with our support. Growing Ballantyne is a great example of how local people can come together to create happiness, cohesion, and healthier lives. It's wonderful to see so many residents engaging with the project."
Finally, Lisa Bond, Customer Manager at Connolly LTD, said:
"It is a privilege to be involved in supporting the young generation of the Beechwood area, our apprentices will be constructing bespoke planters from pallets and provided to the children within the project. This will assist alongside the project to enable children to cultivate their own crops or wild gardens at home. This is such a fantastic project helping to build to communities within the local area."