Greater Manchester & Cheshire
Onward and Real Junk Food Manchester launch waste food catering business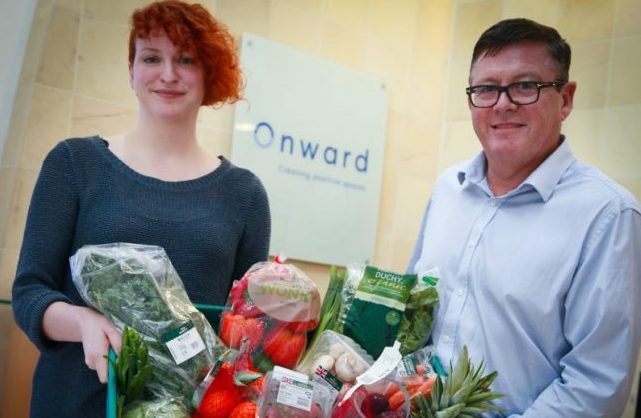 Onward has joined forces with Real Junk Food Manchester, enabling the launch the city's first waste food catering project, Open Kitchen MCR.
The social enterprise will be based at Onward's Didsbury Hub, and will offer a unique sustainable catering service using food that would have gone to waste.
The new venture will not only reduce food waste, it will also help to lower the city's carbon footprint, working with community and charity partners to support access to nutritious food to a range of people suffering food poverty.
Onward is supporting the project with the cost of repairs to commercial kitchen equipment and a year rent free at their office canteen.
As part of the project, Open Kitchen MCR will also offer training and placements opportunities to local residents looking for work in the hospitality sector.
The new café for Onward staff will operate in a similar way to Real Junk Food Mcr's waste food pay-as-you-feel restaurant, which operated on Oxford Street in the city centre for just under a year, with the canteen will offer main meals and in-house homemade snacks to staff on a pay-as-you-feel basis.
There will also be an artisan coffee service, a range of herbal and fruit teas, and a range of ethically sourced snacks, crisps, and cold drinks, all at a set price.
For the catering enterprise a pricing structure has been developed that means that Open Kitchen MCR can offer free and subsidised rates for catering to community and charity partners.
Companies and individuals who source catering from Open Kitchen MCR will not only be getting the most sustainable catering on offer, they will also be supporting local community and charity partners. 
James Hill, Property Strategy Director at Onward Homes said: "We're pleased to support Real Junk Food Mcr and help them get this innovative enterprise off the ground.
"We also hope some of Onward's tenants will gain valuable experience in the catering and hospitality sector through volunteering and work placement opportunities."