Greater Manchester & Cheshire
Energy efficiency advice service sees success in Greater Manchester, saving the average household over £100 a year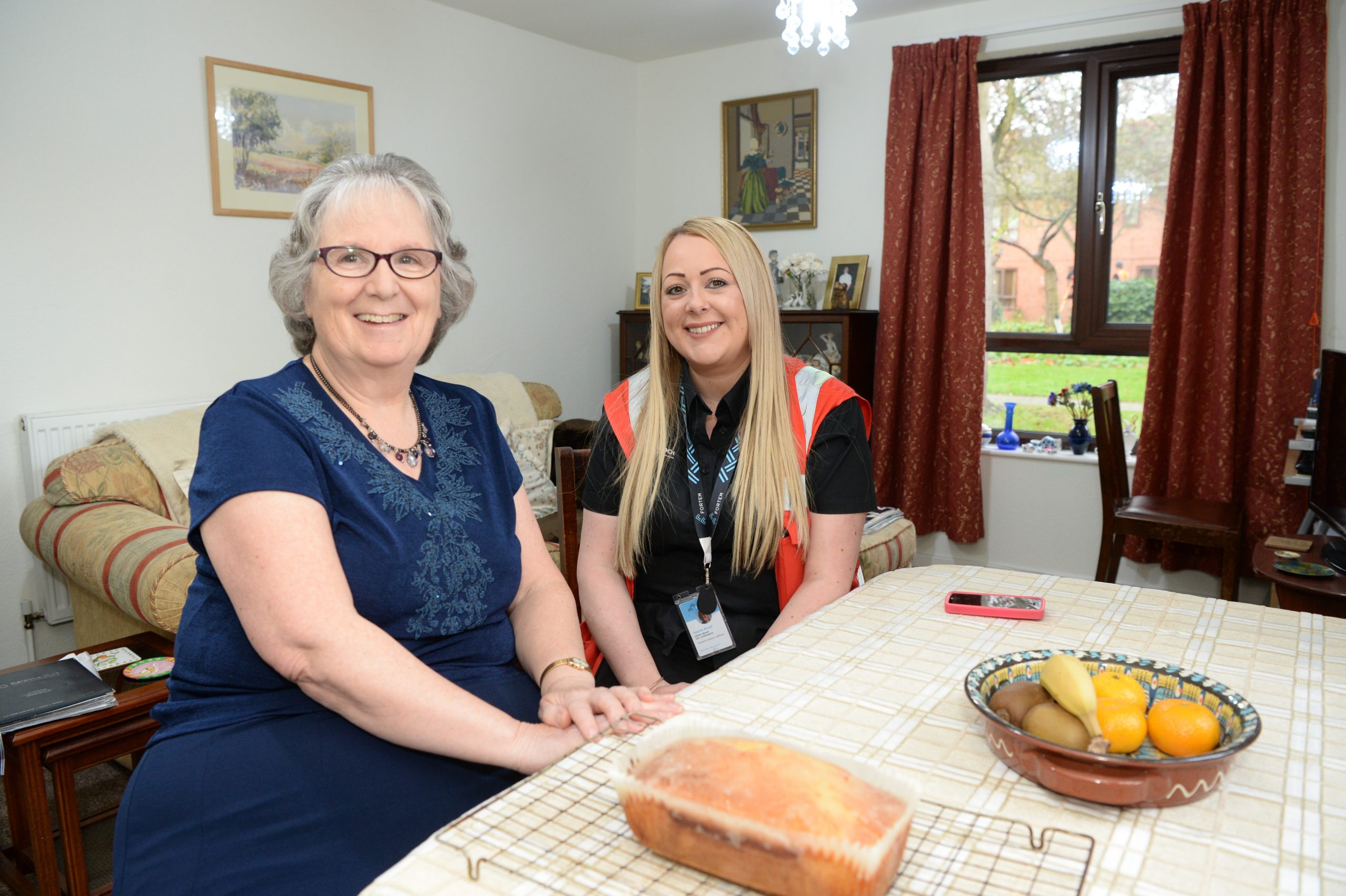 Onward has teamed up with Groundwork and Fortem to provide a new home-energy advice service, in a move to help more customers looking for practical support with their household bills.
The referral service known as 'The Green Doctor' is a programme ran by Groundwork, a federation of charities mobilising practical community action on poverty and the environment across the UK. The service was introduced by Onward's repair contractor Fortem as part of the social value work that they deliver for the housing association.
The Green Doctor offers Onward customers in Greater Manchester with free and impartial support around saving money on household bills and staying well in their home, working alongside the organisation's existing financial inclusion services.
When Fortem operatives complete a job for one of Onward's customers, customers are offered a referral to the Green Doctor to receive free advice on energy efficiency. If the customer is interested, the Green Doctor gets in touch quickly to discuss how they can help.
The Green Doctor experts provide a whole range of services and offer support in energy saving advice and measures, including income maximisation and debt advice. In its first month, Fortem has referred nearly 50 customers to the Green Doctor, with each household potentially saving £103 a year on their energy bills.
Clare Rainsford, Sustainability Manger at Onward, said:
"We are delighted to be working with Fortem and Green Doctor to offer this new service to our customers. Alongside the existing support that we provide for our customers through our dedicated Financial Inclusion team and online guidance, this referral service offers provides extra help for our customers with free and impartial support, to help save money on their household bills."
Rebecca Goodwin, Regional Customer and Community Manager at Fortem, commented:
"As a repairs and maintenance provider working on behalf of Onward, Fortem has access to many properties which puts us in a great position to be able to engage with customers. In the current climate, it is crucial that people are aware of the free support that is available to them to help save money on energy bills. A lot of work has been done between Onward, Groundwork and Fortem to ensure this is a success and we are so pleased to be able to help."
Andrew Pinches, Energyworks Manager for Groundwork, said:
"We are currently very pleased with the referrals that are coming through from Fortem. Using their repair team to identify residents that need support is a fantastic idea and means that people who would not know of or refer themselves in for the service will benefit from the energy saving advice, support and measures that we provide. We are looking forward to continuing in this partnership and supporting many more of Onward's customers."