Merseyside
Dell Gardens completion brings boost to affordable housing in Wirral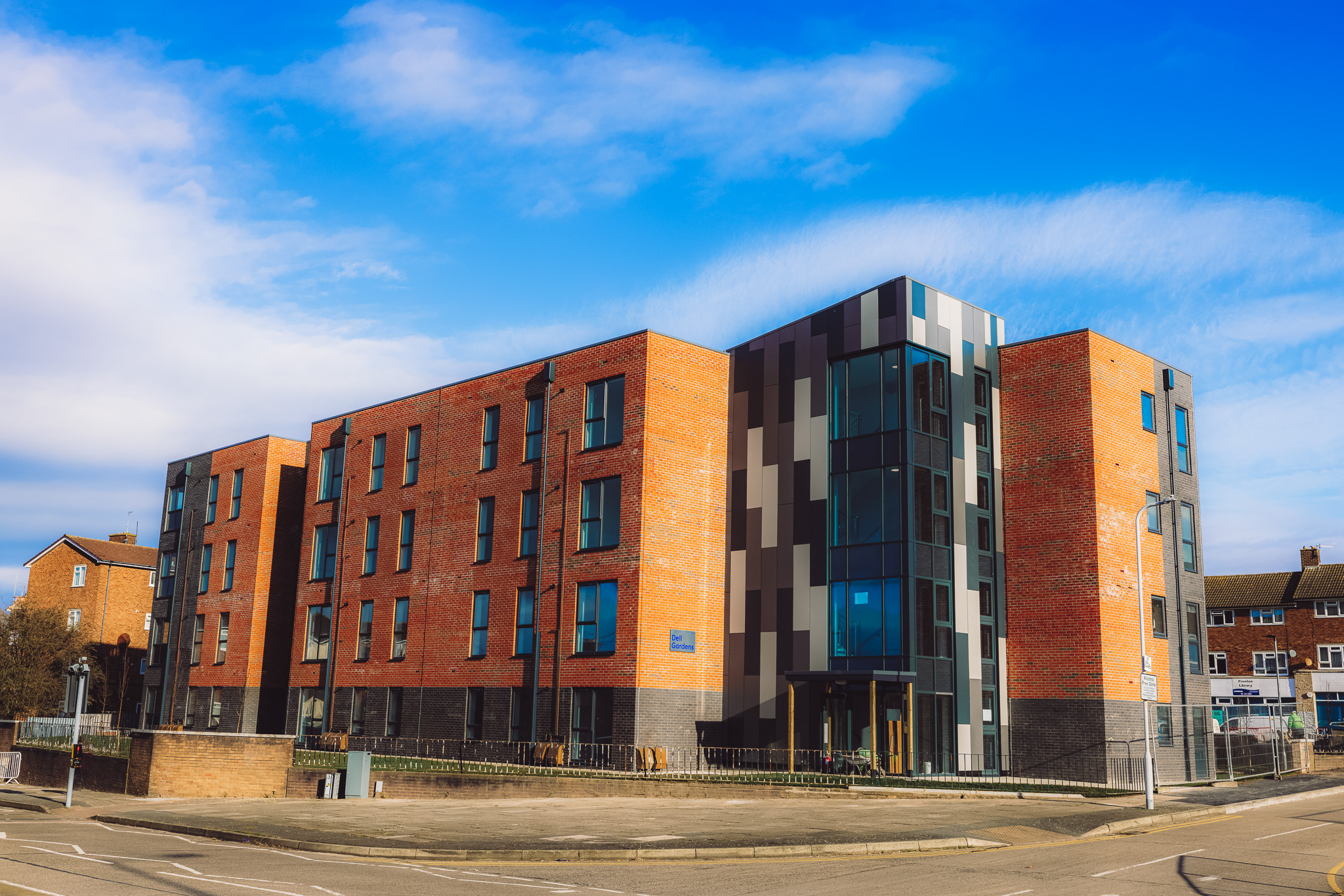 The 28-home scheme from Onward Homes, in conjunction with Crossfield Construction, turned a derelict pub into an example of the power of partnership working.
North West home builder and social landlord Onward Homes has today completed handover of 28 two-bed flats for affordable rent in Prenton Dell, Wirral.
Dell Gardens will see new residents move into the first and second floors this week. The ground floor, which has been specially designed for people with access needs, and top floor will be let the week after.
Starting on site in July 2019, the project has seen a derelict pub transformed into attractive homes for the local community, with the name 'Dell Gardens' chosen by the Prenton Tenants and Residents Association.
An emphasis on collaboration between Onward and contractor partner Crossfield Construction also resulted in significant local economic benefits, such as ongoing work experience opportunities for residents.
Crossfield used its partnership with Everton in the Community to promote careers in the construction industry, leading to work experience opportunities for Birkenhead Sixth Form College. The team is still actively encouraging the employment of trainees, including exploring an opportunity for a local plumber with autism.
The team worked to create social value during the lifetime of the development, including offering assistance to local residents who were shielding during lockdown, delivering an assembly at Prenton Primary School to talk to the children about site safety, and leading a site safety poster competition for the students, awarding the winners with colouring sets and displaying their designs on the site hoarding.
Crossfield also worked closely with all stakeholders to develop a bespoke programme of objectives to help understand and resolve key issues throughout the project, such as local resident concerns at losing the pub as a local community resource. The Monitor's Site Report, Considerate Constructors Scheme August 2020, concluded that 'The whole team should be proud of what they are achieving on this project'.
Stephen Heverin, Growth & Regeneration Director at Onward Homes, said: "Prenton Dell is a really exciting scheme for Onward – it provides more quality affordable homes and choice in one of our key communities in the Wirral. It has also provided much more because of the fantastic partnership opportunities it's presented with our contractor, Crossfield.
"We wanted to show we're committed to delivering more than homes and helping the community prosper in the long term, and Crossfield has gone above and beyond to help make that happen, with great results."
Mike Macaulay, Director of Crossfield Construction, commented: "We are delighted to have reached completion on the Dell Gardens project for Onward Homes, a fantastic project which truly marks a significant step forward in meeting the local need for affordable housing.
"It has been a collaborative effort from all and we have immersed ourselves into the local community throughout, working closely with our neighbours to ensure we were respectful and considerate at all times.  As we mark completion, I am very proud of what has been achieved – a collection of high quality, sustainable and comfortable homes that enhance the local area."
Markhams is the Employer's Agent for the scheme, Sutcliffe is the engineers and PJP are the architects.