Blooming Marvellous Donation for Brunswick Allotment Group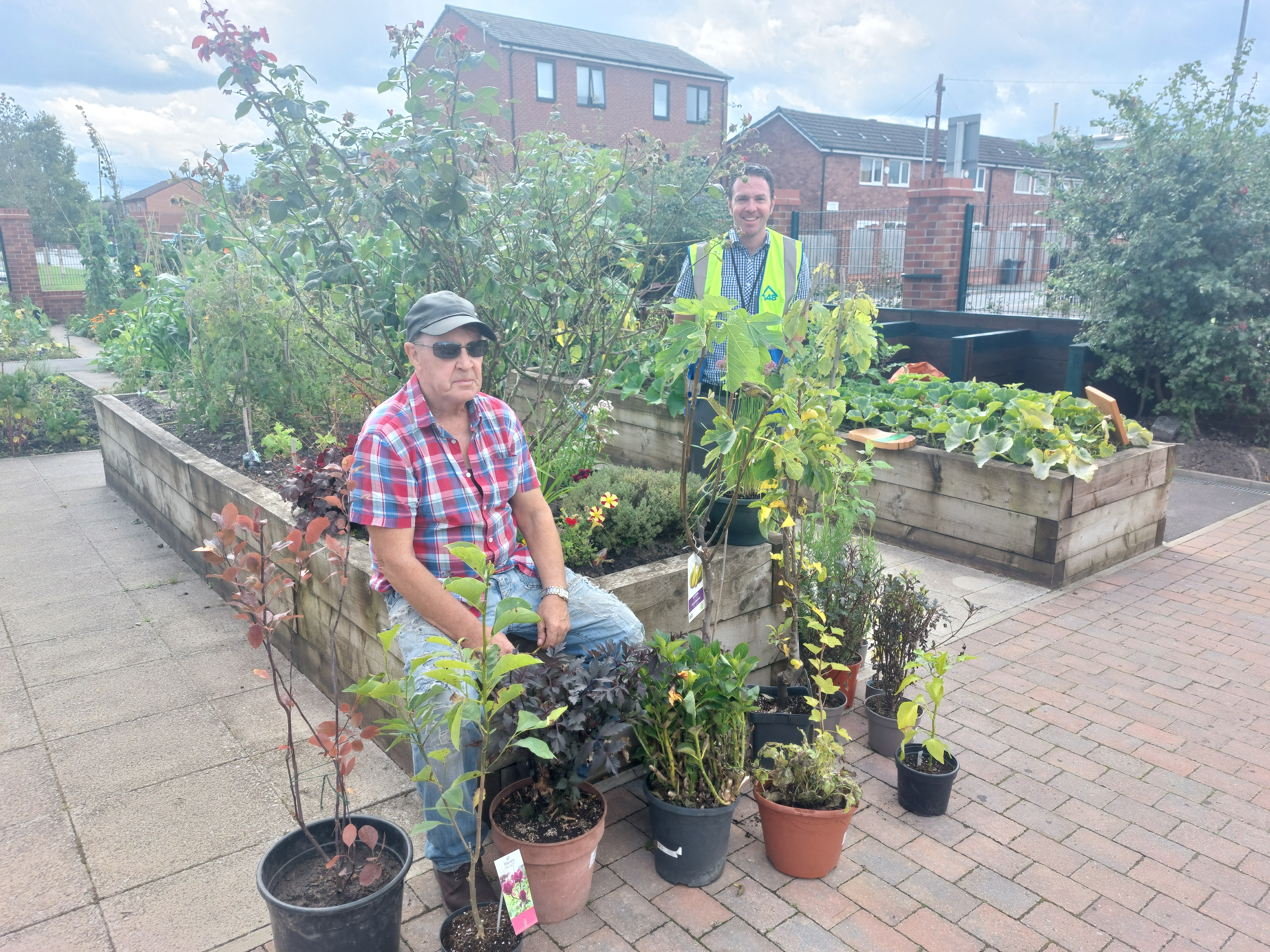 A Manchester allotment group is flourishing thanks to donations from a national housing magazine.
Chorlton on Medlock Society (COMAS) based in Brunswick has been gifted a huge selection of plants by Ocean Media Group as a thank you to the community for taking part in a recent study tour to showcase the regeneration programme at Brunswick, led by S4B.
Twenty-five permanent new allotment plots have been created for COMAS and the community as part of the S4B £106m 25-year regeneration project of Brunswick, which sit in the heart of the neighbourhood and within walking distance of Manchester city centre. The urban plots a stone's throw from the city, are allocated to residents on application and those who do not have a garden at their home are given priority.
Chair of COMAS, Thomas Milligan, said:
"Thanks so much to Ocean Media for this thoughtful donation; the group and I are delighted. There is such a huge variety, and they will certainly be a great addition to our new allotment site and we have already mapped out where they will live.
"We're now in the process of replanting them and we look forward to reaping the rewards".
Ocean Media Commercial Director, Catherine Tomlinson added:
"As part of the annual housing event, we had a stand that was designed as an outdoor balcony with a number of live plants. As the Brunswick study tour featured community gardens and green spaces, this opened up an excellent opportunity to not only rehome the plants that were already at the event, but also make a wider contribution to the local community".
S4B Neighbourhood and Customer Services Manager, Ross Hemmings said:
"COMAS has been in operation since the early days of S4B but did not have a permanent base, so we offered them the chance to work from the grounds of the old S4B housing office with their 'Meanwhile Allotments' plot, until their new allotments were built and ready to use.
"The Hartfield Allotments were completed in 2021 and the group have already done some fabulous work to get the new site established. This donation of plants will certainly help improve things even further which the whole community will benefit from".
The new 25-city-sized allotments have been built along with many other improvements to green spaces across the Brunswick neighbourhood including: new play facilities for younger generations; improvements to the local park along with multi-use all weather sports pitches; installation of a community orchard; areas that have been pedestrianised and cycle lanes improved.
A green boulevard has also been introduced which runs through the heart of the area and diagonally connects the iconic Apollo Theatre to Gartside Gardens creating an attractive tree-lined walkway through neighbourhood.
The S4B consortium is made of four specialist organisations, North West housing association Onward Homes, repairs and maintenance specialist, Mears, construction firm Vistry Partnerships and led by independent investor Equitix.