Armed Forces Covenant – Our Offer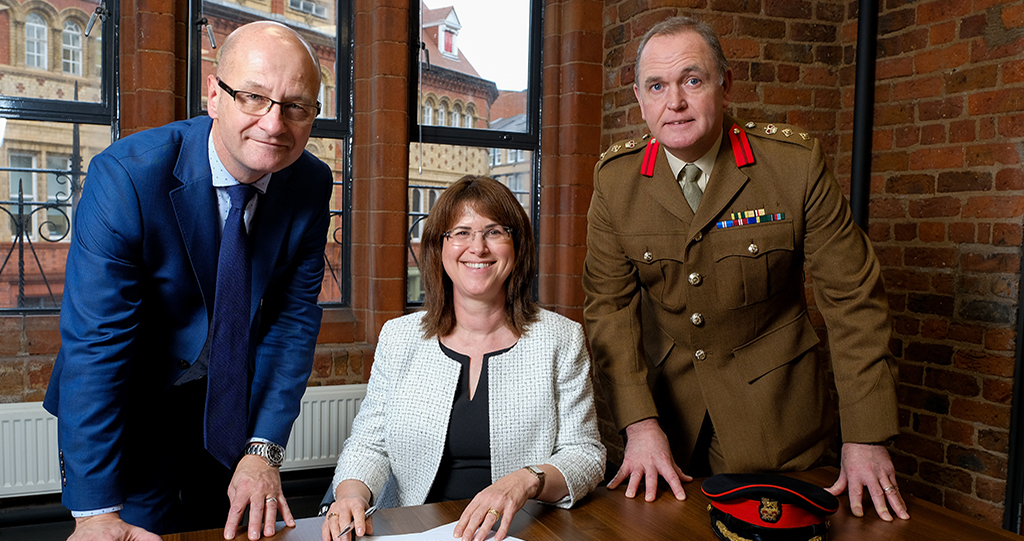 Onward signed the Armed Forces Covenant back in 2017, pledging our commitment to supporting serving personnel, reservists, veterans and military families.
To support the delivery of this promise, Onward has developed a customer offer:
We will work with choice based lettings schemes (CBLs) to ensure that service leavers do not face any disadvantage
We will work to identify customers who are ex-armed forces, and work with them to further improve our service offer
We will ensure all colleagues are aware of Onward's covenant pledge, and that they receive adequate training to provide support to ex armed forces personnel on accessing local services
We have appointed regional champions to further develop our customer service offer
On sign up, all requirements will addressed and support provided
Our Deputy Chief Executive Alastair Cooper, a serving Colonel in the Army Reserve, said: "Since signing the Covenant in 2017 we have raised awareness within Onward of the Armed Forces community and how we can support them, in terms of housing and tenancy support.
"A significant proportion of the armed forces are recruited from the North West of England and we have a key role to play in supporting them when they return home after completing their service. This extends to the families of service personnel, who can all too easily be forgotten."
The Defence Employer Recognition Scheme (DERS)
Onward currently holds the Bronze Award for DERS, which aims to demonstrate and advocate support for the armed forces community and is working towards achieving a Silver Award this year.
Useful Resources
A collection of resources to help local authorities support the armed forces can be found here. It includes examples of best practice websites and links to relevant organisations.
The The Veterans and Families Directory of Services (VFDS)  helps the user to locate services that are available in their area. Searchable categories include Education and Training, Employment and Finances.