Executive Team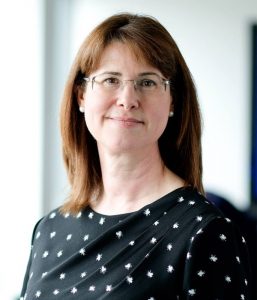 Bronwen Rapley, Chief Executive
Bronwen has worked in housing and regeneration for more than 25 years, initially as a solicitor and then in the North West's housing sector where she delivered a number of large regeneration projects.
Prior to joining Onward, Bronwen was deputy director of investigation and enforcement at the Homes and Communities Agency (HCA).
Under Bronwen's leadership, Onward has undergone a major organisational change programme to simplify its management and governance. These changes were instrumental in helping Onward achieve a governance rating upgrade in February 2018.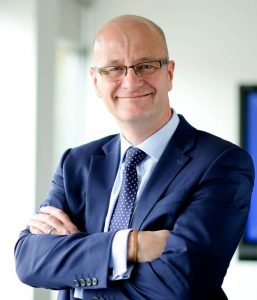 Alastair Cooper, Executive Director of Operations
Alastair joined Onward in January 2017 from G4S, where he was Local Government and Mobilisation Director for the public services side of the business.
Alastair has extensive senior-level experience of operational delivery across a range of sectors, including utilities, enforcement, transport and healthcare.
He is also a senior officer in the Army Reserve, currently serving at the Army Personnel Centre.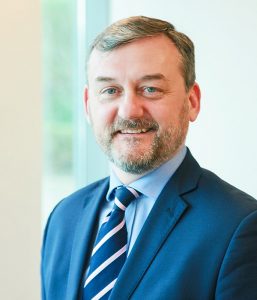 Sandy Livingstone, Executive Director of Property
Sandy joined Onward in November 2017, having acted as the interim Executive Director of Property for over a year.
Sandy is a Chartered Surveyor with extensive experience in all aspects of the housing sector, having previously been a Director in Savills' Housing Consultancy division. He also brings a wide range of experience in property management, from the higher education, transport, healthcare, and commercial development sectors.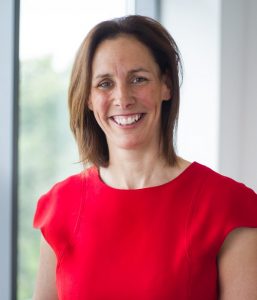 Lisa Oxley, Executive Director of Finance and ICT
Lisa is a senior finance executive with more than 20 years' experience in the private sector. She joined Onward from Capita in January 2017.
Lisa has held financial accountability for delivering large, complex technology programmes to support public sector customers in health and local government.