Take 40 seconds to save a life today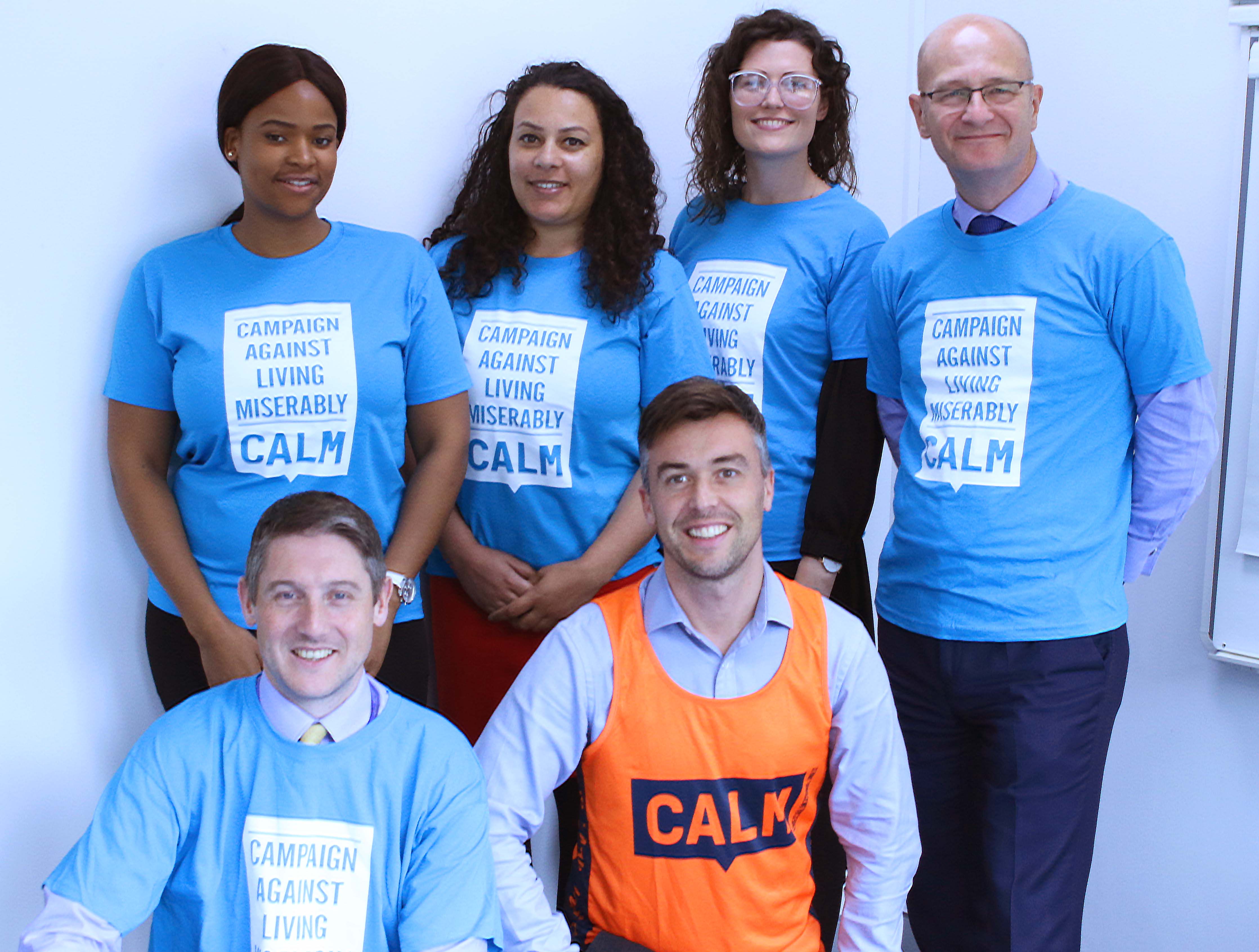 If you struggle with the 'S-word', this World Suicide Prevention Day we've got some top tips and a video to help!
When people talk about suicide they usually avoid actually saying the word – instead they might say: 'They hurt themselves', 'there was a situation', or the really confusing 'they tried to…you know…'.
It's a sensitive and upsetting topic, so that's understandable, but the irony is that the less we talk about it the harder it is to actually do anything about it.
Someone dies by suicide every 40 seconds, so it's clearly something we need to get comfortable talking about. The good news is, it is preventable and it could take just 40 seconds to save a life too.
We're very proud to support CALM (Campaign Against Living Miserably) as our charity partner. We've done our own version of their Best Man Project video below but first here are a few tips for talking today, and every day.
Tips to get talking
The International Association for Suicide Prevention and World Health Organisation have come together to raise awareness and help prevent suicide, and they've got tips for how you can help in just 40 seconds.
First they acknowledge your activity could be private, like initiating a conversation with someone you are worried about or sharing a message of hope with someone who is struggling, or it could be public, like posting a video message for local or national authorities about action you would like them to take on this issue. They also suggest:
If you're struggling, take 40 seconds to kick-start a conversation with someone you trust about how you're feeling.
If you know someone who has lost a loved one to suicide, take 40 seconds to start a conversation and ask them how they're doing.
If you work in media, highlight the 40-second statistic in interviews, articles and blogposts.
If you work in the arts or on digital platforms, interrupt your production or broadcast to transmit a 40-second message about mental health or preventing suicide.
If you're an employer or manager, take 40 seconds to formulate a positive message of support to your employees about resources available to them in the workplace or local community in times of mental distress.
If you want your leaders to hear your request for action, record a 40-second audio clip or video telling them the action you want them to take on suicide prevention and mental health.
Keep CALM
We're really excited to announce the Campaign Against Living Miserably (CALM) as our new charity partner. The team is leading a movement against male suicide, the single biggest killer of men under 45 in the UK.
We chose to support CALM because it's values and aims tie in with our own goal of making happy and healthy communities across the North West.
Our Chief Executive Bronwen Rapley said: "We are very pleased to be working with CALM. Our charity is chosen by our colleagues so there is already a clear and meaningful connection.
"We are already learning from CALM's work with us and look forward to seeing the benefits for ourselves and in our communities – and of course to having loads of fun raising money to support this vital work!"
CALM, which was also born in the North West, directly prevented 675 suicides last year alone.
It focuses on raising awareness of the problem in men but its services are available to anyone. If you need support or advice on how to support someone else, give them a call on 0800 58 58 58 from 5pm-midnight every day.
You can also use their webchat, which is available from the same time, which is anonymous and can be a bit less intimidating than talking to someone over the phone.
Be a best mate
CALM is also responsible for this fab 'Best Man Project' video, which takes the idea that men shouldn't wait until their mate's wedding day to tell them how they feel and puts a really funny, heart-warming spin on it.
We've done our own version with some colleagues – have a watch and then go out there and get talking!
Onward customers who are struggling with their mental health should get in touch with their GP, or speak to our support teams.
Access CALM's services by calling 0800 58 58 58 or using their web chat service, available 5pm to midnight every day