Repairs service update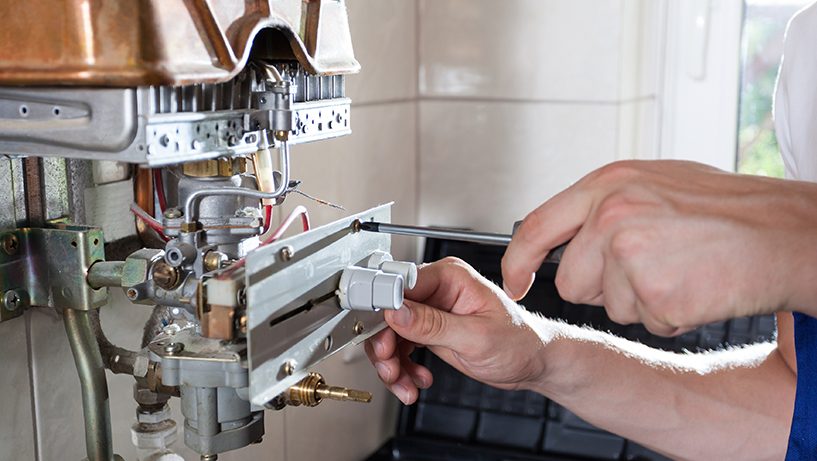 We want to thank you for your patience and continued collaboration over the last few months as we've worked our way through the three-step approach to opening up your repairs service.
Delivering an effective emergency repairs service to your home remains our priority. Good progress is being made with the backlog of non-emergency repairs reported prior to lockdown, and additional contractors have been introduced to help reduce this backlog further over the coming months.
With this extra contractor resource in place, we are confident that we can now move to Step 3: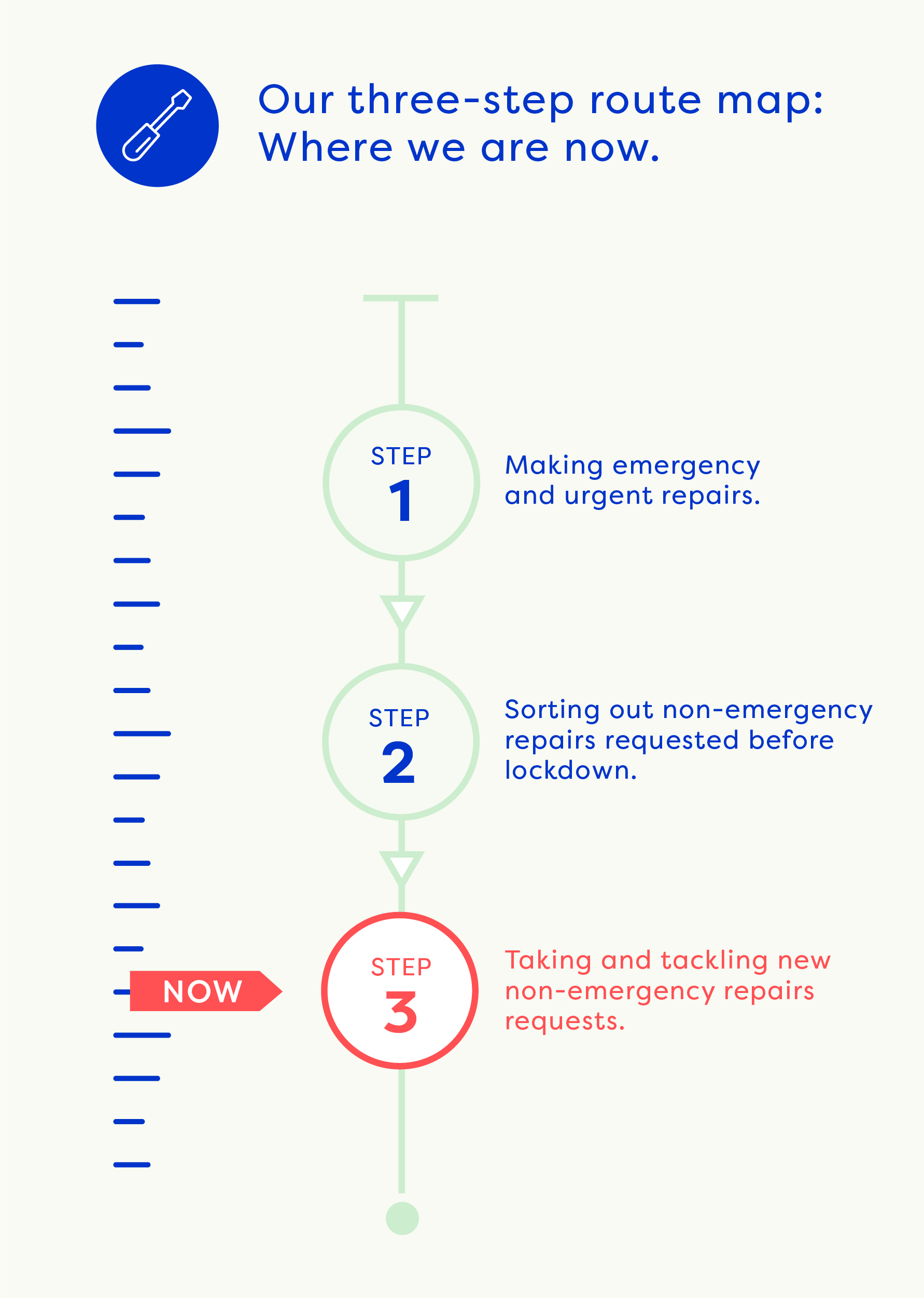 From today (20 July) we are pleased to announce that we will be taking new routine (non-emergency) repairs requests. You can report these repairs to us through the usual methods; via the My Onward self-service portal or over the phone to our contact centre on 0300 555 0600.
We are aiming for a smooth transition and will try to respond to your repairs request within the usual timescales. However, we are still experiencing limitations on the supply of some materials, which means it will take time for us to return to a normal level of service.  This may delay your repair request, especially if the work is larger or more complex, which takes time to plan. We appreciate your patience, please do bear with us.
We remain committed to keeping you safe during the COVID-19 crisis and continue to follow the Government's guidance based on Public Health England and Health & Safety Executive advice, and our Safe Systems of Work enable us to deliver our services safely. Our operatives all wear suitable personal protective equipment (PPE) and use certified hand sanitizer before and after entering your property.
Our external painting programmes are now back on site and we remain on track to commence our home improvement works, including kitchen and bathroom replacements in August.
If you have any concerns, please get in touch with us on 0300 555 0600.