Adaptations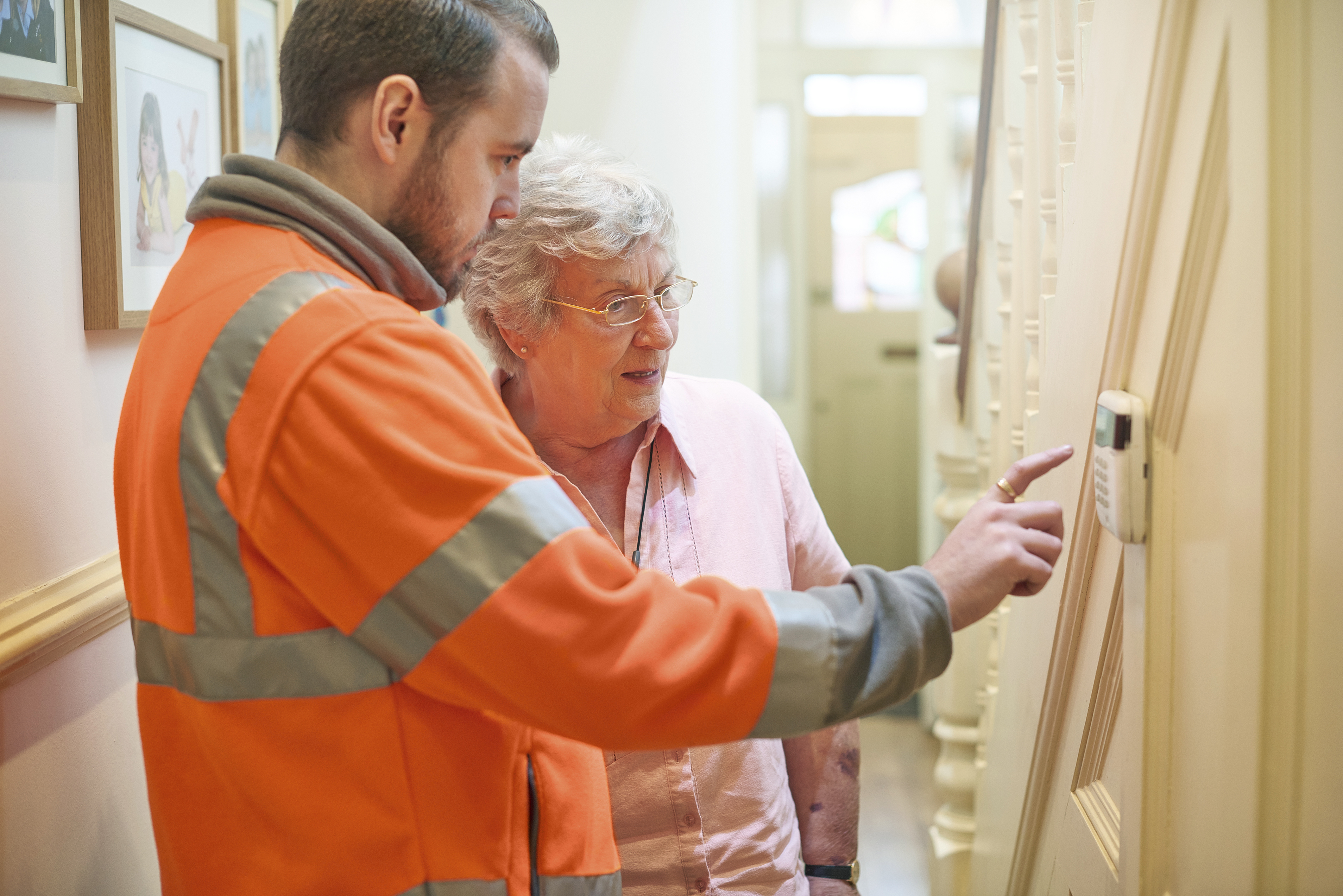 Onward is committed to meeting the needs of its tenants for independence, privacy and dignity.
We aim to help people continue to live independently and comfortably in their homes for as long as possible, with minimum intrusion or intervention.
There are two types of adaptations:
Minor adaptations which include grab rails, key safes or lever taps on sinks and baths. Onward will usually fund minor adaptations up to a cost of £1,000.
Major adaptations include changes to your property such as stair lifts, level access showers and entry ramp that makes it easier for you to move around your home and remain independent.
You may need to apply to your local authority for DFG funding to carry out major adaptations and Onward will usually make a contribution towards the cost of works.
To make an application for an adaptation, please contact us.
FAQ's
What are adaptations? 
Adaptations are changes to your home to help overcome practical problems when age or disability limits your daily activities or those of your household. Adaptations can help make everyday tasks easier and safer and include all areas of your home including the garden. Adaptations need to be fixed to the property and don't provide things like removable shower seats, WC raisers or portable ramp.    
Can I have a home adaptation? 
For minor adaptations you will just need request this from the adaptations team either by calling the contact centre or via the customer portal. Adaptation. Minor adaptations are small changes to your home such as grab rails, fixed shower seats, half steps and lever taps.  
Major adaptations are larger changes to your home such as installing a level access shower, kitchen adaptations or ramps. Creating new paths and paving are also major adaptations although we will usually get a quote for these to see if we can do them as a minor adaptation.  
For a major adaptation you will need an Occupational Therapy assessment from your local authority. An Occupational Therapist will work out the right adaptation for you and make recommendations to us.  
What happens if I'm refused an adaptation? 
We may refuse to undertake either minor or major adaptations and you can see the potential reasons for refusal in our policy here: 
Where we do refuse an adaptations we will always explain why and you have the right to ask for a review of the decision. We will also look to help with rehousing to a more suitable property. If you are not satisfied after a review you can make a complaint via… 
How long will my home adaptation take? 
For minor adaptations we aim to complete these within four weeks although for more complex works such as fitting bespoke rails this may take longer but we will keep you informed throughout the process. Where we receive an urgent referral from a professional to help someone return home from hospital we aim to complete these within 48 hours.  
Major adaptations are a longer process and each local authority we work with has a different process. When your adaptation referral is received from the local authority we will write to you explaining the process and keep you up to date with where your adaptation is up to.